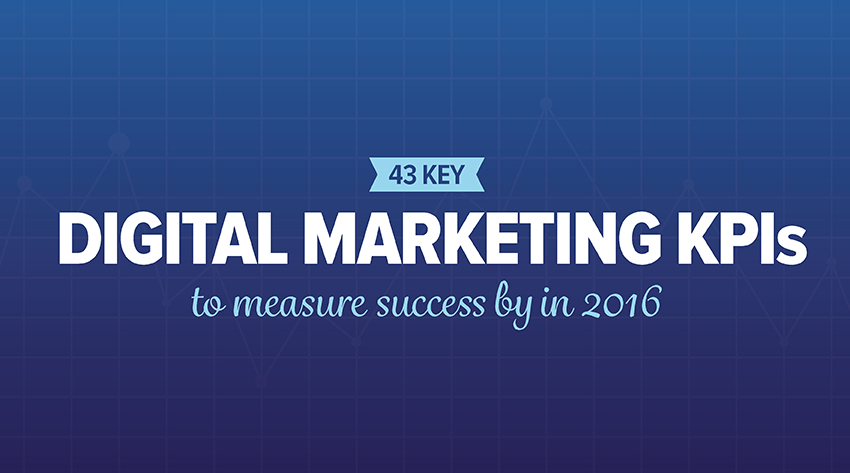 43 Key Digital Marketing KPIs for 2016
So a number of agencies have battled it out in their digital arena to win your business and you have made your selection; maybe due to their knowledge of the virtual working space, dedication to being tech savvy or their demonstration of strategic thinking.
Whatever the reason, they are working for you on either a retained or project basis and now the pressure is on for them to impress. Success in our diverse and challenging industry can be difficult to measure. A lot of the time success comes steadily and slowly, in the form of brand awareness, influence and visibility.
But to help fight our cause, there are some specific measures that can be made to signify success – and we don't mean how many likes your business has on its Facebook page. Alongside getting your KPI's actioned, you ought to make sure you're recording those results as they come in too. We have a simple and effective way of assisting you with this, click to download the free reporting template below:

So now it's time to talk about your KPI's…
Key Performance Indicators (KPIs) are a small group of critical measures that you should monitor to record the success of your agency's work. As insinuated with the 'I' in 'KPI', these metrics do not necessarily have to be a specific answer or result, but more an implication of the direction of results.
They should shed light on the way your audience is responding to your marketing efforts and will maintain a regular report of how your company is performing online; providing insight and informing future marketing strategies and budget.
So what should you be measuring your agency on in 2016?
PR
INCREASE IN SUBSCRIBERS – The more people subscribing, the more people with access to your PR and marketing campaigns. This works as part of a cycle – the better, more targeted and efficient your marketing campaigns, the more subscribers. Therefore, a KPI pushing for an increased number of subscribers is a great way to monitor your agency's progress.
LEAD ORIGINATION – Where do the most of your leads come from? Is it email campaigns? Social? Finding the first point of contact for a new lead is an effective way for you to understand what types of marketing and content influence your online audience the most. If there is an opportunity you are missing out on, then focus on it to maximise the opportunity – increase lead origination from social campaigns, for example.
MARKETING QUALIFIED LEAD – To see an increase in a marketing qualified lead (MQL) would mean that your content is relevant and reaching your customers in the right place at the right time. An increase in MQL's enable your brand to work more efficiently by helping prioritise lead follow up and contributes to conversion rate. This KPI would be measured as a percentage improvement.
MEDIA COVERAGE – This is a traditional PR KPI metric that can be adapted for the digital world. What bloggers, reviewers, critics and other brands are talking about yours and linking back to your content? How many places does your brand appear online other than your site? How many quality links does this mean are being built? A KPI on this could be set as wanting to be mentioned on specific sites, or a certain amount of blogs or even a set number of inbound links to your site or content. It is important to note, however, that setting a number of placements can be dangerous due a focus shift to volume opposed to quality. This is an example of it being important to be working from a clear objective and deciding what it the most important for your campaign / brand.
HITWISE – HitWise is a fantastic way to set KPIs for your agency – it is all about the eyeballs that they can get your content and marketing campaigns in front of. You set a certain figure that you expect a piece of content or campaign to reach – and they will outreach and place that content until that number is reached. It is not about the number of links here, but the quality of them, and brand mentions also
INCREASE IN BRAND AWARENESS – Brand awareness is essential for a successful business; how can people use your services or buy your products if they don't know about you? Some campaigns run by your agency could in fact, be purely for the purpose of raising brand awareness. It can be difficult to measure – not everyone who knows or finds out about your brand is going to shout about it online (oh, wouldn't it be brilliant if they did!) What you can do, in terms of setting KPI's, is measure the amount of times that your brand is mentioned online throughout the campaign. Measuring brand mentions is also an effective way of standing yourselves up against competitors – by comparing your brand mentions in a particular time frame to those of your main competition, you will have a clear indication of the share of voice your business has in your industry. There are other ways of measuring brand awareness too; social engagement and reach can be insightful, but of course results are limited to social media platforms opposed to the entire web.
SOCIAL
SHARING WITH RECOMMENDATIONS – An increase of sharing with recommendations on social media platforms can have a huge effect on your brands reach and reputation. People buy from people, often trusting another customer's review more than a specialist's. A KPI could be set stating the number of recommendations and shares you wish a certain campaign to achieve, or alternatively, the number or shares to be achieved in a set time period.
POSTING POSITIVE COMMENTS – Similar to the above, people buy from people. Having customers post positive comments on your social media pages or even on their own, will increase engagement and reach for your brand.   This is best to be measured over a controlled time period also.
SOCIAL PRESENCE – How many Facebook likes does your business have? How many Twitter and Instagram followers? How do these figures compare to those of your competitors? The size of your social footprint is essential for brand awareness and engagement – it is simple but effective. Set your agency a target number or percentage increase.
SOCIAL INTERACTIONS – So looking at your networking presence, you have a great number of followers and likers – but they are so quiet. For them to matter you need to increase their interaction on your social media platforms. Your agency can do this by looking into some interest and demographic / persona insights and creating posts / content / campaigns that will appeal to these people and get them talking, liking, sharing and commenting. Social interaction is best measured over a controlled period of time or on a campaign basis.
SOCIAL PAGE VIEWS – This is a true indicator as to how successful your social platforms are; how many times is your site visited after having been linked to on social media. A KPI could be a target number or an incremental percentage increase.
FOLLOWER GROWTH – A great KPI for a singular campaign. By how much do you expect your social following to have increased by the end of the campaign? Again, set this as a percentage increase.
CLICK / FOLLOWER GROWTH BY CHANNEL– Exactly the same as above, but broken down for each specific social network. Depending on how social media works for your brand, it may be that different KPIs are set for each platform. It is also useful to measure the number of clicks that come to your main site from each individual platform.
SOCIAL PUBLISHING VOLUME – Getting the balance between your audience hearing from you enough, but not too much, is really difficult. It is essential to set a publishing calendar and not to break the chain – measuring your publishing volume and examining engagement data alongside is crucial in detecting trends on days when you do and don't post and amending your publishing volume to maximise opportunity revealed.
AVERAGE INTERACTION PER POST – A KPI may push for 25 interactions per social media post, or a 5% increase on interactions as a whole. An increase in interaction means more engagement and further reach.
SEO
UNIQUE SITE VISITS – The number of new visits to your site can be a measure of the success of your agency's efforts. New visits mean new interest and an improved brand awareness/ranking for keywords you didn't previously. A KPI could set targets for a percentage in unique site visits over a set period of time.
SIGN-UPS/LEAD AQUISITION – Taking the above slightly farther, who is engaging with and buying in to your brand and not just visiting your site? Measuring sign-ups as a KPI will help indicate how fully qualified the new traffic to your site is.
TIME SPENT ON SITE – The quicker your website loads and the more interesting its content, the longer a potential customer is going to stay and the more likely it is they will buy-in to your brand. A KPI that strives for an increase in average time spent on your website, if achieved, is likely to correlate strongly with an increase of leads and revenue.
AVERAGE KEYWORD RANKING – KPIs that aim for an increase in search engine ranking is a great way to measure the work of a number of teams in your agency, SEO and content mainly. Good SEO alongside relevant and engaging content will increase the ranking of your business for its key terms. It also makes for a clear performance comparison between you and your competitors. Your agency's work shouldn't just impact one particular keyword, but an entire keyword set. Yes, a focus can be placed on one keyword, perhaps for a campaign or a short time period, but it would be naïve to ignore others – long tail keywords and micro-moments for example.
ORGANIC CHANNEL INCREASING – Google Analytics allows you to monitor which of your traffic is coming from organic sources. Seeing organic grow continuously Month-on-month and Year-on-year is important. This will allow you to decrease your reliance on paid traffic. This KPI is similar to the above, but eliminates any of the data that comes from paid ads
PAGE VIEWS – A KPI on page views will measure every single time a particular webpage is loaded in a browser, including repeated visits. This sheds light on how easy your site is to navigate and how good it is at keeping your audience engaged. An increase in page views would be the aim.
BOUNCE RATE – Your bounce rate measures how many users of your site leave after viewing just one page. It measures the ineffectiveness of individual pages as well as your site as a whole. With good SEO and the right content, the work of your agency should contribute to reducing your bounce rate.
INBOUND LINKS – Through placing good content on quality sites, your agency should not only be able to increase the number of inbound links to your site but also their quality too.
TOTAL WEBSITE CONVERSIONS – Measuring the number of website conversions is to measure the number of visitors to your site that invested by actioning the conversion you desire. Getting customers to convert is the main value of your website and is a valuable KPI for both you and your agency.
TOTAL INDEXED PAGES – The more pages from your site that are indexed, the more visible it is online. A KPI on this will allow you to determine which landing pages receive the highest percentage of visits and offer you the opportunity to manipulate this if necessary to maximise profit.
DROP OFF RATE – The measure of drop off rate shows you where potential customers drop off of the sales process. This is a great way of highlighting weaknesses in your strategy and thereafter, setting KPIs for your agency to strengthen these areas and reduce drop off rate.
SEARCH VISIBILITY INCREASING – Search engine visibility is the basic reason we do SEO and measuring search visibility is a simple and effective way to monitor how successfully your website is performing overall. When someone searches for your industry or for a specific service or product that your brand provides, how high for organic search do you rank? There are around 200 factors that google uses in order to rank your website for certain search times, and the higher you rank, the better! KPI's for search visibility are best to be set over a longer time period – 6 months or so usually, as although there are some quick fixes to give your rankings a boost, it is generally something that takes time.
STRATEGY
MARKET SHARE – Increasing market share is a great but tough KPI for your agency. It is all about how you compare to competitors in the industry. The more of the market you dominate, the more your brand awareness will grow, resulting in more of a presence online, an increase in leads, sales and ultimately, revenue.
CUSTOMER LIFETIME VALUE – An insight into customer lifetime value allows you to see what is necessary in order for you to maintain online customer volume. Do you need a constant flow of new customers or do your current customers come back for more? Often, an increase in customer lifetime value works out better for companies from a financial perspective. This should increase.
RETURN ON INVESTEMENT – Return on marketing investment is a KPI that is set on a campaign to campaign basis. It is an assessment of campaigns relative to marketing spend and is measured as a percentage.
TRAFFIC BY DEVICE – The mobile market is huge, but where does your traffic come from? Are you missing an opportunity by not maximising your customers mobile experience? An increase of mobile traffic is a great way to start targeting this market. Challenge your agency to adapt their content types to make them compatible with the increasingly demanding mobile world. Identifying this at strategy stage will allow you to focus on the right channels.
COST PER LEAD – Setting a KPI to reduce cost per lead would mean your agency working on effective SEO, engaging and relevant content created and expert digital PR placement. Cost per lead is the total cost of obtaining a lead either generally, or from a specific campaign. Simply – this cost needs to be as efficient as possible to improve ROI figures.
FUNNEL VISUALISATION – Monitoring funnel visualisation tracks the movement of potential customers through different stages of the purchasing funnel – new, engaged, marketing qualified etc. This will highlight strengths and weakness in certain areas of the process as customers stall / leave the site, and therefore it is up to the agency to improve these areas; in line with a KPI made from funnel visualisation insights.
LEAD VOLUME – Lead volume is pretty self explanatory – the volume of leads that come through your site. A KPI in this measures how effective your site is as a whole – this covers content and SEO success. The data will shed light into what is effective in terms of marketing for your audience and will be useful in informing future strategic decisions.
PAID MEDIA
COST PER CLICK – Cost per click (CPC) measures the amount that each click on your ad costs by doing the simple calculation of total cost of advertising / total number of ads clicked. A KPI on CPC is basically a measure of how many clicks an ad can generate but because the ad is paid, it puts a financial worth on it. Of course, the more clicks, the lower the cost, which is the result your agency need to be aiming to achieve.
CLICK THROUGH RATE – Click-through rate is one of the most important KPIs to measure in a paid campaign. It measures the amount of people that see your ad and the amount of people that it entices to click. It is calculated simply using the sum total clicks / total ad impressions. This insight can be found on Google Analytics.
OTHERS
AMPLIFICATION RATE – the measure of the rate at which your followers take your content and share it through their network. The higher the amplification rate, the further your content will go. An increase of your amplification rate therefore, should resonate with an increase in leads and sales.
MARKETING-ORIGINATED CAMPAGIN INFLUENCE- Measuring the direct effect that a specific campaign has on customer acquisition is insightful into the success of the campaign alone. Setting a KPI for the increase of marketing originated campaign influence will shed light into where your agency's marketing efforts touched and nurtured leads and on the flip side, where they were wasted also
ACQUISITION RATE – A great KPI on a campaign basis. The measure of acquisition rate will leave you with a figure calculated by the total participants who accepted an offer from the campaign \ by the total audience. It will tell you how effective the messaging of the campaign was – you can set an expected standard for this at the beginning of the campaign with a KPI.
CONVERSION RATE – A good marketing agency will not only send people to your site, but the right people through excellent content and digital PR, meaning that visits to your site will result in leads / sales. KPI's in this area will state a percentage to be achieved – 5% for example.
EMAIL CAMPAIGN OPEN RATE– Setting a KPI to measure the open rate of your email campaigns is a great way to monitor relevance and the success of the emails' subject line. The metric set in an email open rate KPI would be a percentage – x% of emails to be opened or an increase of x% above the last email campaign.
UNSUBSCRIBE RATE – A KPI involving an unsubscribe rate would, of course, want to see a decrease in measure. This metric provides insight into what doesn't work in terms of content for your audience, and knowing this is often just as important as knowing what does work.
BRAND PERSUASION SCORE – Your brand persuasion score measures the percentage of your customers that say the strength of the brand was what influenced to make a purchase from you. This is usually measured through survey results. In terms of a KPI to measure this, they could be set a quarter apart and focus on a positive increase.
Once you have set your KPI's for 2016 there are three main ways to make the most of them and monopolise them to inform further strategic decisions:
Use them to highlight what your agency are doing well – and then ensure they continue to do it
Detect what has been successful, but still shows room for improvement. Assess in – house whether this is an area worth investing in
Identify areas of failure, and rethink them
More than anything, remember that when creating KPIs it is important not to make an extensive list. The K in KPI is so important – key, critical, most influential and insightful. Two or three at a time or per campaign is ideal; any more and they become unfocussed and lose a sense of direction.
Make sure they are clear, measurable and created off the back of a strong and relevant objective that is shared both in house and with your agency. This way, everyone is working from the same page in order to remain in line with your strategy and objectives. If you measure it, you can improve it…
Make sure your KPI's are being recorded and measured in the right way to track growth. Use our free Reporting Template: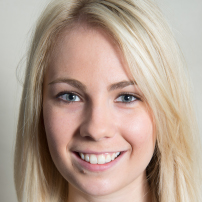 Published 1 year ago by Emma Derbyshire, .
.