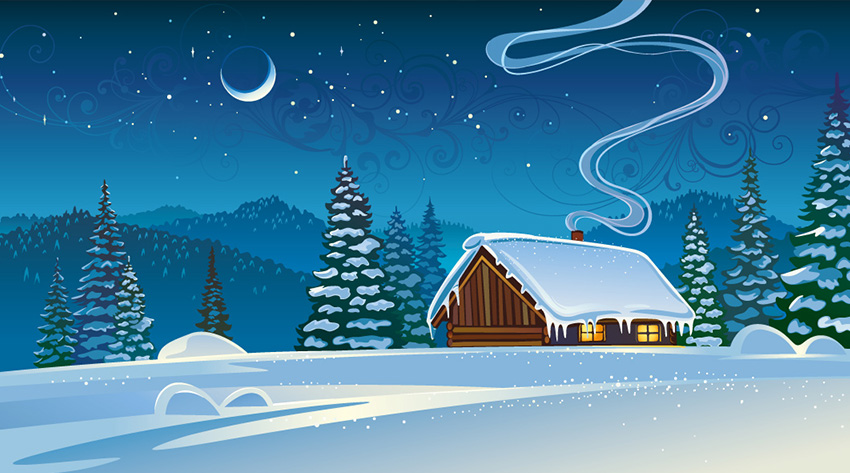 The 12 Days of Content Marketing
It's been an amazing 12 months for digital marketing. The growth of social and improvements in algorithms have allowed us all to live by the fact that investment in content pays and that it is the only real way to build audiences of value over the long term. Forget algorithm chasing and technical overkill, it is content that brings us all together.
We wanted to celebrate that fact with an ode to content. It's a bit of fun, but hopefully you'll take something away from it….
Content
It is that time of year when we all sit down around a cosy fire, with our mulled wine and mince pies, thinking about all of the trials and tribulations this year has brought with it. As content marketers and SEO experts it is our job to make sense of it all, to solve any issues that may have arisen and to attempt to predict the future.
To help you on your merry way we have put together a collection of great ideas and tools to help you succeed in 2014, as well as a few predictions of our own…
On the first day of Christmas my true love sent to me: A content partnership in a pear tree.
2014 will bring with it huge opportunities, this includes great relationships with the top dogs that have been creating content since 59BC. If you haven't guessed, that's news publishers! For a good few years now we have seen a vast number of newspapers and magazines move online, and even close completely.

Image source: romanculture.org
Everyone is becoming accustomed to content marketing, but that doesn't mean we should become complacent. Google is likely to target guest posting this coming year, therefore it is time to work on for partnerships with publishers.
On the second day of Christmas my true love sent to me: Two social channels.
This year there will be two new front runners that will be giving Facebook and Twitter a run for their money – Or so to speak. Make sure you cover all of the platforms that are relevant to you and your company. Investigate what works best for your niche and network, network, network. After huge debate earlier this year, SnapChat is definitely one to watch, as well as Instagram, with the introduction of paid advertising beginning to spread across the site.
On the third day of Christmas my true love sent to me: Three wise kings.
People have long been stating that content is king, but without the distribution of said content, it would be nothing. In 2014 distribution will become everything. Gone are the days where content marketing is used purely for link building and to gain equity, here are the days where we build quality links that drive as much traffic for a greater amount of link equity. Distribution is and will forever be king! It will become much faster, easier and more shareable via a variety of platforms as the world becomes even more mobile.
On the fourth day of Christmas my true love sent to me: Four big bangs.
Each quarter of the year should include a big bang idea, from an in-depth article or interactive infographic campaign to a shareable e-book. This way Google can see that there is a variety of relevant and useful content types being created. In order to succeed and appear more natural you must mix it up!
On the fifth day of Christmas my true love sent to me: Five Short forms.
Short forms like Gifs, Vines, Instagram videos, SnapChat and Twitter will overtake long form, due to the fact there are more mobile devices available to a wider audience and the demand for content to be delivered in quick and easy to digest formats is imperative… We're sorry to say, but consumer attention spans are going to continue to deteriorate.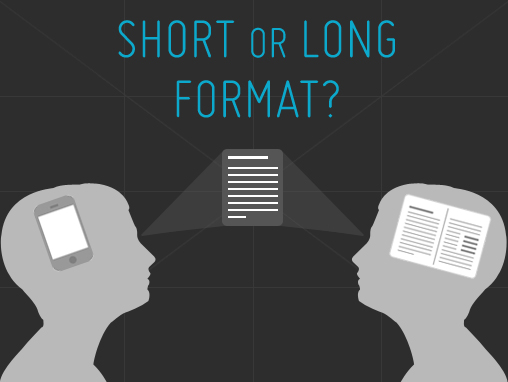 Image source: allbloggingtips.com
On the sixth day of Christmas my true love sent to me: Mix of content formats.
With the array of penalties being laid out by Google as well as users expecting more from brands on the web, it is now becoming more important that you structure and mix up the types of content you share online. Two years ago guest posting alone would have been enough to encourage Google to give you more visibility and would still allow users to read about you on other sites. Now people are expecting more! Make sure you include guest posts, infographics, interactive infographics, interactive micro sites and whatever else your users will love and share.
On the seventh day of Christmas my true love sent to me: Several foreign languages.
We are all experts in our own right, but we must be able to deliver content in not just English, but Chinese, French, German and the like in order for our content to go viral across the world. Languages will become a larger part of what we need to know, so get ahead and purchase a language pack as soon as possible in order to beat the competition, or else you will be severely limiting you reach. There is only so much Internet for everyone!
On the eighth day of Christmas my true love sent to me: Eight steps to PR goodness.
As content marketing evolves in to feature writing and digital PR, you need to not only make sure you hit your target market, but that it has the potential to go viral. That's what we all want, right! We all know about trending topics and how to find them, but what about creating your very own trending topic. A recent article on Moz gives some great advice on how to do this without spending big bucks… And it's not rocket science either!
Lyndon Antcliff makes an important point in that "It's the crowd, the audience, the readership who decides what quality is and isn't."
Sometimes the audience is more interested in a celebrity's backside than they are a new and innovative scientific discovery… Sorry, but it's true.
On the ninth day of Christmas my true love sent to me: Nine preachers prancing.
Process… All you need is love! Process is important and is something we should always be working alongside to improve. Here are some great tools and ideas to help you create your very own content marketing process:
Get social, find the right niche to network within and do some investigating! Find out what people are talking about, what they like, dislike and get involved.
Google Trends – A great site for finding relevant trending topics.
Ubersuggest – The place to help with trends and keyword suggestions.
Preacher – A great way of finding relevant prospects.
MajesticSEO – The perfect place to find competitor links and measuring metrics.
Buzzstream – An incredible platform to begin your outreach and collate all of your prospects in one place.
Moz.com – The place to get even more expert advice and ideas for your content strategy.
Basecamp – A task manager that is also great for sharing comments and increasing communication amongst teams.
Google Docs – If you wish to share files or create client progress reports, this is the place to do it. Easy to maintain and update!
On the tenth day of Christmas my true love sent to me: a percentage of relevant, edible content.
The recommended daily dose of in-depth article is 10% – According to the official Google search blog. It seems more and more that we are feasting on content, but variety is still the spice of life.
On the eleventh day of Christmas my true love sent to me: Multiple writers typing.
Bigger success and less content! Writers in the industry are going to have to learn a new set of skills. Guest posting will become a thing of the past, as more increasingly short form content and in-depth articles will take the audience to opposite sides of the scale, with greater more informative pieces and easy to share and digest content.
There is also real-time content marketing, which is going to have an impact – Yes this is grabbing a news story whilst it's hot! For those who have come from a journalistic background, it will mean refreshing their memory and throwing out the less formal aspects of content marketing they had learned to love, as "guest posting" becomes an even greater taboo subject.
On the first day of Christmas my true love sent to me: Twelve managers humming.
Ok, so this one is just a bit of fun. If you get the first eleven right, you will be well on your way to crowning glory. So have a bit of fun and let loose this Christmas, so that in the New Year you can create an action plan and prepare for the New Year where distribution will be King!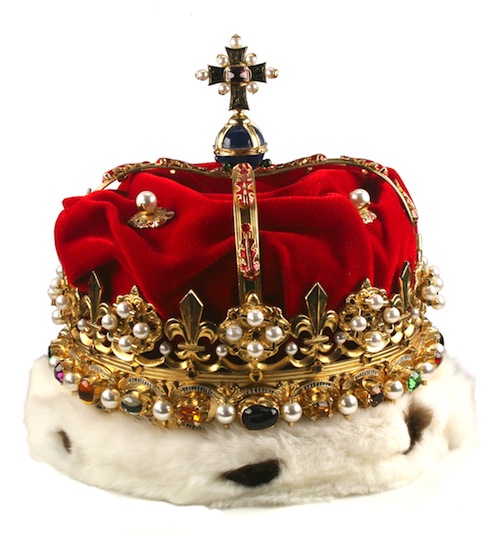 Image source: royalexhibitions.co.uk
So all together now:
On the first day of Christmas my true love sent to me:
Twelve managers humming
Multiple writers typing
A percentage of relevant, edible content
Nine preachers prancing
Eight steps to PR goodness
Several foreign languages
A mix of content formats
Five Short forms
Four big bangs
Three wise kings
Two social channels
And a content partnership in a pear tree.