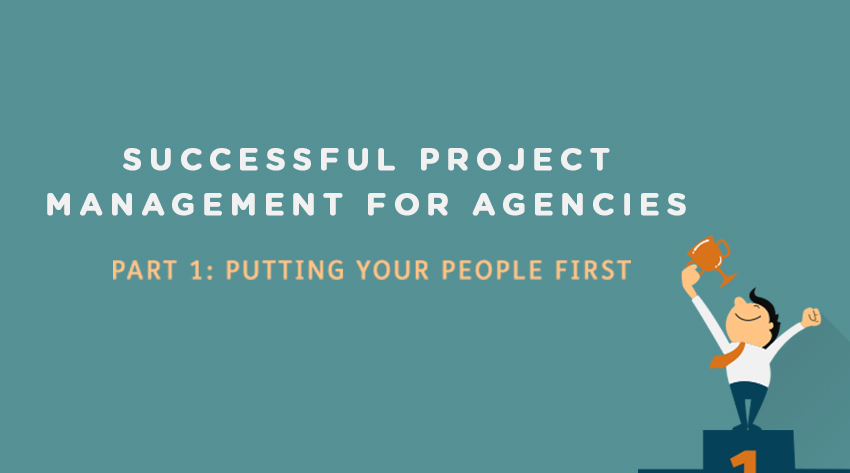 Project Management for Agencies – Putting Your People First
Every project manager should not only put their people first, they should put them first, last and always. Not even the best project manager in the world will be able to deliver all projects to specification, ensure they're of the highest quality and deliver all that within deadline, without the help of their people.
As project manager here at Zazzle Media, I seem to spend my days creating plans, schedules and progress reports. It's so easy to get lost in the detail and obsess over every looming deadline or my ever-growing to-do list! Obviously, as project manager, it's my job to stress about that stuff and ensure we deliver on time, every time for our clients. However, what I try never to do is forget about the teams behind those plans, schedules and progress reports. Ultimately, the only way that my plans will work is if I have the buy-in of the teams and that is not always easy. It's not hard to write theoretical plans and schedules but, let's face it, the reality is often different.
"Those who plan do better than those who do not plan even though they rarely stick to their plan." ~ Winston Churchill
The key to delivering successful projects, consistently, is people. Project requirements can be defined, deliverables communicated well and outcomes predicted. Risk management, project evaluation, and control are all employable processes but ultimately, the soundness of the project's success rests firmly in the hands of the project team. It doesn't matter how many plans I make or progress updates I do, if the team is not motivated and doesn't share the same goals, we will not succeed. The challenge for me, as project manager, isn't realising that I need to get our people working for me, that's obvious, the challenge is understanding HOW to get people working hard for me.
The conventional definition of management is getting work done through people, but real management is developing people through work. ~ Agha Hasan Abedifounder of the Bank of Credit and Commerce International (BCCI), one of the world's most notorious banks
Here, I bring you my top tips for running successful projects via great people management. 
1. Get interested in psychology
As a project manager, I know that often the difference between success and failure on a project is down to the people aspects. Understanding more about human behaviour and, more specifically, occupational psychology helps me to perform better with the people on which our success depends. Psychological models are already underpinning a lot of the management techniques we use to negotiate, influence, motivate and instigate change. Find out more about current and emerging models and see how they help you both professionally and personally. A personal favourite book of mine (an oldie but a goodie) is How to Win Friends & Influence People. Check it out for some great tips on how to do better in the work place and in your personal life.
2. Be self aware
Having a bad day? Tough! As project manager you cannot afford to let your team be affected by your personal mood. Learn to be an actor/actress and do you best to stay positive and promote good vibes throughout the team. Just one negative team member can drastically affect morale so don't let that be you.
3. Remember – you are not the expert, your teams are!
What is more frustrating than being told how to do your job by someone who actually can't do you job? Not a lot. If I were to understand every single job role that I oversee, I'd be an expert in SEO, link building, Google penalties, social media marketing, web design, developing, editing, outreaching, account management and more! As much as I like to think I know a little about all those things, I am by no means the expert. The teams are, that's why we employ them. As project manager, I aim to respect that and trust in what the teams tell me is the best option. Failure to do that can lead to resentment and a resistance to suggest options. My job as project manager is not to know all the answers, it is to know who to go to for the answers and then implement them in a way the whole team can understand.
4. Exercise independent and fair consensus-building skills when conflict arises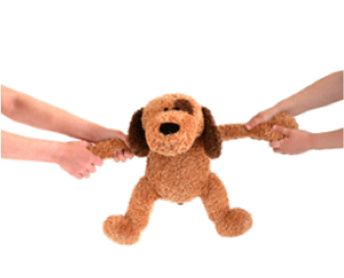 Embrace only as much conflict as is absolutely necessary, neither avoiding nor seeking control of the issue. A big part of successful project management is problem solving and conflict management between teams and/or clients. Try not to choose sides. Think of it like sitting on a jury. Listen to both sides, collect all the evidence and then use your experience as project manager to decide the way forward. Remember, the fact it has come to this means both parties feel strongly about whatever the issue may be. Choosing sides will make one party feel out in the cold. Aim to resolve the issue quickly, fairly and in a collaborative/compromising way so everyone can move forward feeling heard and respected.
5. Develop listening skills – A successful project manager is one that knows the truth of the quote, "We have two ears and one mouth so that we can listen twice as much as we speak." Epictetus. It shouldn't need explanation, however, it is a reminder that as project manager you are the facilitator of project success. How can you hope to build a realistic picture of what needs delivering from others if you're talking all the time? Plus, your team will appreciate you taking the time to listen and help, whatever the problem.
6. Remember the answers are in the grey bits – it's not always black and white – If project management was black and white, all projects and project managers would be successful. The trick to being more successful than others is recognising that it is never that easy or straightforward; that the answers that make the difference are always in the grey areas. So how do you access the grey areas? Honesty! You'd be surprised what goes on in your teams when you're not looking. The he said, she said can all get a bit overwhelming, but if you're a part of the team rather than just 'the PM' you'll have access to all areas allowing you to see through the politics.
7. Be clear with your expectations
There's nothing more frustrating for your team than not being given a detailed brief at the start and then the work package being sent back for amends that could've been done from the start. To avoid unnecessary delays and for the sake of your team's sanity, make it really clear what you are expecting from them and by when. People like to know what they're working towards or how do they know how to get there? You can learn more about effectively handing over work packages as part of the Managing Product Delivery stage of the Prince2 Project Management course.
8. Remember to say "Thank you!"
As children, we're all taught our Ps & Qs. Forget them and there'd be hell to pay! So why, as adults, especially in the work place, do we forget this childhood lesson? We've all been there; you do a sterling job, put in every effort to get something done well and what do you get for it – nothing. It's so easy to say, "thank you, you're doing a great job" – just a little thing to help prove that you appreciate the hard work.
9. Leave it in the office
So, it's been one of those weeks, nothing's gone to plan, a few stern words have been spoken and it's all a little flat. My suggestion; get the beers in! Let's face it, as project manager, I'm certain there are days when the team can't wait to see the back of me! But a few drinks after work can help wash away those frustrations and remind us that we are all just human beings doing a job. Spending time away from the office is a great way of strengthening those relationships and you never know, a few drinks might just give your team the courage to approach you about something that's been worrying them but they haven't wanted to say anything. The information you can discover over a pint or glass of wine is often 10 times more than you'd discover in the boardroom!
I'm sure it's possible to get people working for you by being a steely dictator but for me, I'd rather have people working with me not against me. Not only does it make my days much nicer (no one likes to spend their days unnecessarily moaning and aggressively chasing work) but in my opinion, by being open, honest and one of the team, means I am much more likely to get honest answers when I ask for them as (hopefully!) the teams respect and trust me enough to know that all I want is to support and guide them towards their own success, which will ultimately lead to the continued success of Zazzle Media.
John Quincy Adams – one of the greatest diplomats and secretaries of state in American history – once said – "If your actions inspire others to dream more, learn more, do more and become more, you are a leader." Or as I would like to think – "If your actions inspire others to dream more, learn more, do more and become more, you are a great Project Manager."
What would your top tips be? I'd love to hear them…
Look out for Successful project management for agencies. Part 2: Bridging the Gap – The Importance of first class external communications for client retention. Coming soon!