Taking Baby Steps – A Beginners Guide to Content Outreach
The Internet can be a daunting place for someone new to the world of content and content marketing. While it might seem like we all know our way around the world wide web, the hourly visits to Facebook, daily email checks and quick glances at the celebrity gossip or football scores just aren't enough – it's much bigger than that and there are certainly some scary places and people out there!
For someone new to content marketing, the prospect of searching the net for blogs and contacting bloggers who might be interested in posting something you've written is an intimidating one. If only it was as simple as "Please sir, will you post my article on your website for me? Why yes, dear boy, of course I can. Thank you very much, you're too kind." Alas, it is not. Far from it.
One thing I have found in recent months, something which is becoming increasingly common, is that there can be a lot of red tape and negotiation involved with some bloggers. You can't simply write an article, send it to a blogger and hope they'll put the piece live for you. When I first began working on content outreach, I found that many more bloggers were appreciative of someone who was able to write high quality, interesting content that was relevant to their audience and fitting the tone of their site. After all, putting top quality content on their site without having to do any of the work themselves is a Godsend. At least it is to some people. Oh, how the times have changed.
Hold your horses!
Just going back for a second, by the term 'negotiation' I don't necessarily mean the exchanging of money, but meeting the necessary guest author guidelines set out by each blog, which can vary depending on the type of website and the level of commitment that the blogger has to it. You can find that one blogger wants between 200 and 500 words, while another wants a minimum of 2,000. Similarly, you could find two almost identical sites, covering similar topics, but one will allow you to put a link in the body of the article (provided that it is natural, of course), while the other insists that you place it in the author biography at the end.
While these may not sound like heavy-handed demands, they do make you think, which in a way is good because it stops you getting into the routine of 'search for blog – contact blogger – write article – submit article – posted' or becoming complacent with your copy. After all, you have to ask yourself at the end of each article; "would I post this on my site?" If the answer is no, then don't submit it. If you find yourself submitting poor copy to a blogger, you could lose the relationship and this profession is all about building up trust with bloggers so they actually come to you and say "I need an article on this, could you help me out?" That is one of the most satisfying emails I've received from a blogger and shows that not only are you doing your job for the client, but also that you're doing a good job with your approach.
Come on in, the water's nice
So where do you start? You can't just go out and find any old website and expect them to post your article. It takes a great deal of research, especially when you factor in the specifications set by the client. A simple Excel or Google Doc spreadsheet is a good place to start. Once you've got all the criteria you need, like the Page Rank, Domain Authority and Alexa Rank set by your client as well as everything you'll need yourself, such as the target URL and the anchor text, you can begin searching.
But what do you search for? Taking an example, typing "motorbike blogs" into Google will present you with "about 35,300,000 results" and you have no chance of contacting them all, let alone getting your article placed on every site. One method that really does work is prefixing this search term with "write for us" followed by motorbike blogs and not only does this reduce the results down to "about 131,000 results" but presents blogs who are generally looking for people to write for them, which can automatically increase your prospects of conversion.
Speaking of which, with content outreach becoming a more mainstream form of link building, bloggers are being inundated with emails from content writers looking to place posts on their site. Only this week I received one email from a blogger that read "I'll have to put your article on the back burner for a week or two I'm afraid, I've just counted up and I've been sent twenty articles so far this month." The email was dated the 14th August. It's safe to say that this lead could be one that's got away. So how do you improve conversion and really convince the blogger that your content is too good to turn down?
As Mindy Weinstein mentioned in her YouMoz post last month, the focus of a writer in the past has been to create content that was helpful to the intended audience, answering the questions they may have been agonizing over for days, weeks, months or years. Then, the purpose of a content writer became to get a link placed in any article on any good quality site for the purpose of backlinks. So what went wrong and why aren't things the way they were? Well, both Google and latterly the bloggers grew wise to this tactic and moved the goalposts so far that even David Beckham would struggle to bend it in. "Spammy" link building was thrown out and those involved were penalized heavily.
So what of today? How do you get good quality content onto a blog with little or no trouble at all? Well, it's a fact that there's very rarely no trouble at all, but there are two key methods that I put into action with every single email. Firstly, get your outreach email right the first time; second, go back to what you were taught as a writer and then conversions will rocket.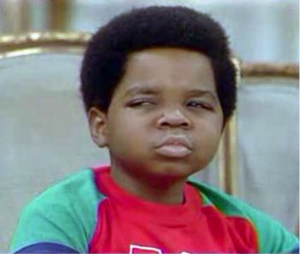 What you talkin' 'bout Chris?
The email you send out to the blogger is your first point of contact with the site and the human being behind it. The key word here is "human." Behind every website is a real person, just like you and me, and they don't want to be getting automated, scripted emails filled with poor grammar and spelling mistakes that makes it look like you've also contacted hundreds of other people. If you can include the name of the person in the opening line, you're on your way. This can often be found somewhere on the site, usually in the 'about us' section or in the 'contact' pages. Sometimes you will find that you're unable to find a name. While having that key detail is very important, it's not the end of the world.
Do your research into the site and read through the sort of content already on the pages, finding out what it's about, how it's written, how it's structured and compliment them on what you like about it all. Whether it's a specific article or just the aesthetics of the website, if you've shown that you've actually taken the time to get to grips with their site, they're much more likely to let you write for them as it shows that you will know how to construct your article and make it work for their audience.
This brings me on to my second point about going back to the start of your writing career. As everybody seems to be saying; it's all about high quality content now, with relevant links and anchor text as opposed to a link with some words built around it, masquerading as an article. Before you start to think "oh great, another 'content is king' article", it isn't. Writers should always take real pride in what they produce, whether it's a guide to the best five books of 2012 or how to change a spark plug on a 1997 Ford Fiesta. If you're not completely happy with what you've written, the chances are the blogger won't be either.
Treat every single article with the respect that it deserves. Do your research, construct your ideas into a high quality article that meets the specifications of the blogger and then think about your link building. It all needs to be natural and what better way to produce a natural outreach campaign than to be natural in the way you write.
So how would you construct your outreach email? Well, you've got two choices really. Either you go for method A – the formal approach – where you try to show a professional side to your work, explaining who you are, why you're emailing them and the proposal. Or you opt for the less formal method B, in which you talk to the blogger as if you've known them for years, asking how they are, chatting about one of their recent blog posts about how they were going on holiday, and generally being more "chatty".
Jo Price, my colleague here at Zazzle Media, recently wrote a blog piece about increasing conversion from blogger outreach and gave a fine example of an outreach email and the problems associated with the various methods, and this is a guide that every person working in content outreach should apply.
Stating how you found the blogger is also a great method of building up a relationship. You can find plenty through Google blog searches and typing in certain terms into the Twitter search tool, but sites such as Blogger Link Up or My Blog Guest are very useful indeed. These sites actually inform you of sites looking for bloggers and what they're looking for, allowing you to sift through until you find something that is relevant to your outreach campaign. Something as simple as "I saw you were looking for blogs on the new Samsung Galaxy S3 on the Blogger Link Up email and I was wondering if this was still the case" can be a great conversation starter, again showing that you're a real person.
You will find that you send hundreds of emails for every campaign you partake in. Even with a small scale project of say five guest posts, you could end up sending ten times that amount, even more, before you complete your campaign with five positive responses who all like your proposal, the content itself and then post it live on the site. The key here is to keep searching and never assume that because someone has said they're interested, you've got the green light.
Sometimes bloggers can seem to disappear for days, even weeks on end and you just lose the lead. In this situation you've just got to take the disappointment and start again, you obviously did something right, find out what you could do to convert this into a live guest post. Sometimes it's absolutely nothing you've done wrong, the blogger just stops responding, that's the life of a content marketer I'm afraid.
Then what do I do?
Having found your bloggers and sent them your article, return to your spreadsheet and keep it updated. Our policy at Zazzle Media is to work with a traffic light system in Google Docs, an idea first proposed by James Agate. By this I mean we highlight any sites that have agreed to post, but haven't been sent the content in orange, the sites which have agreed to post the article but haven't put it live yet in yellow and then to turn it green once it's live on the site and we've been sent the link to the specific page on their blog.
Some of you may be wondering what the significance of Google Docs is in this process. Quite simply it's for clarity. We try and ensure that everyone working on a project; from the client, ourselves as the content team and, of course, our own Simon Penson, can see how we're progressing and if there are any issues, such as an impending deadline which needs a team effort to complete or if we've put the wrong anchor text next to a specific part of the campaign. It just keeps everybody happy and informed.
There's nothing better than actually completing a guest posting campaign as a member of a content team. It's a challenge there to test you in terms of your communication skills, but also your writing ability. Having come into the profession with a real passion for writing, the challenge of creating numerous unique articles for different clients and blogs on a range of topics is what gets you out of bed in the morning. Throw in the feeling of successfully completing a campaign and getting a huge thank you from the client on the end of the phone or via email gives you real job satisfaction.
When you also consider that you're doing things for someone else – both the client you're doing the outreach campaign for and the blogger you've written for – as well as building up a positive reputation for your company – it gives you a real sense of pride too.
So, while it may seem daunting at the beginning (it certainly was for me) contacting strangers on the Internet asking to write for their website, you really do reap the rewards when you turn that initial piece of research into a conversion and subsequent completed outreach campaign. It's not such a scary world after all!