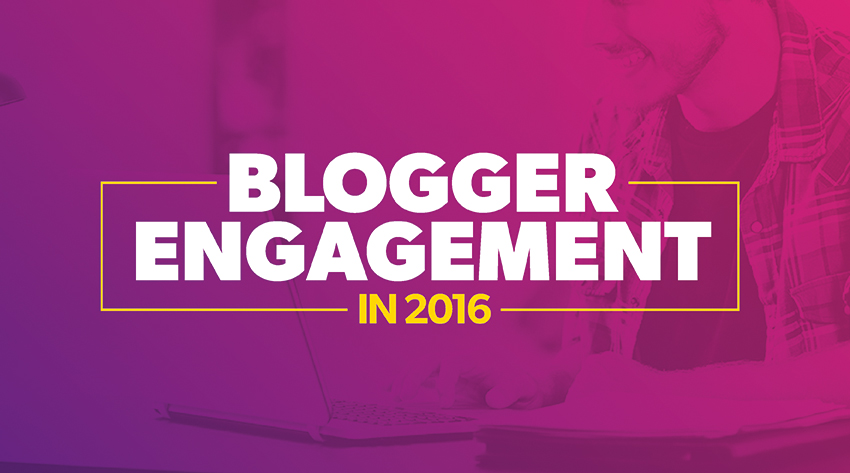 The Simple Guide to Blogger Engagement in 2016
There is a long held belief that politicians rule the world and to this day the majority of them believe it. The problem for them, however, is they have little understanding of how digital influence is reshaping everything.
And while it would be easy to say they have been usurped by celebrities as the doyens of modern day popularity there is instead a much more powerful adversary vying to shape our decision-making – the blogosphere!
The growth in power of the world's bloggers has been nothing short of staggering in recent months and no brand marketing team worth its salt dares now to exclude blogger engagement from its 2016 plans.
When implemented correctly engaging the blogging community is a powerful approach as brands can leverage a compelling voice, listened to by consumers, industries and marketplaces alike. By using these successful voices, businesses can complement their existing content plans and in turn promote their products to thousands of eyeballs.
So what should you look for?
Once a business creates a successful relationship and begins to engage with bloggers they will open up a whole new channel of potential customers.
In order for blogger engagement to really be a success, it is important for brands to be able to indentify the relevant bloggers their target audience will be reading and influenced by.
This just shows how important it is for brands to understand their customers, ensuring the right people are seeing their content and name. That process begins with Persona profiling and while this post hasn't been written to explain how to do that in detail it is important that we make clear the importance of an 'audience first' and insight led approach.
To pull together clear personas for your campaign you start with the data. This is something we have written about previously here in this ebook and in depth as part of a fuller campaign approach.
Once your persona profile is down, its time to start thinking about the types of bloggers who would be best to 'represent' your brand and whose readers are potential new customers and what tools you need to use to find them.
Quality & Relevance
In the past the only 'industry' to have spent any time and effort on the blogosphere was the SEO fraternity and the only way that value was measured was via domain 'authority', utilizing the likes of Moz 's DA, and Majestic's Trust Flow and Citation Flow figures to rate the value of the site.
In layman terms, the higher the Trust Flow/DA figure the more a site is trusted by Google and therefore more likely to produce SEO juice for a brand. Majestic metrics are set by internal influences but as a rule of thumb a TF/CF of 15/15 is pretty good gauge, this will prevent the use of any damaging sites/blogs being used.
There is a lot more that can now be done to measure the 'quality' of any blog you may wish to consider working with, however.
For instance, Majestic can be used to gauge the relevancy of a site to your brand and/or audience you are trying to target. This shows where a sites trust flow is coming from and if it is actually trustworthy. You are looking for a site with relevancy that matches up to the niche of your brand.
It is also really important to ensure your content is relevant to the site it's being placed on otherwise the whole process is a waste of both time and money.
But digital marketers are no longer looking to bloggers simply as part of their organic search play. Instead the value lies as much in leveraging audience than it does in 'link equity'.
Google is also changing, reflecting this switch to user-focused metrics and our own Roadmap tool (which tracks a myriad of ranking factors to see how they grow or diminish in importance over time) tells us clearly that there is an increasing correlation between the length of time people stay on a site (reading content) and how well the site ranks for that keyword group. And that is where great quality content and user experience comes in.
Audience
Brands obviously also need to pay attention to a site's social signals and overall engagement and to do this we increasingly rely on Hitwise, a tool measuring user behavior across desktop, tablet and smartphone devices, providing data on trends in consumer and search behavior, visitor profiling and measuring a sites influence.
Hitwise essentially creates a score based on measuring the traffic visiting a particular site and the amount of time visitors spend on said site, obviously the higher the score the more effect this will have on your brands ranking.
It means we we are no longer looking at content placements in quantity but the quality of the site and readership. For example, where as before you might have been aiming to achieve 10 placements for a campaign we now often set a Hitwise target and this can be achieved in one placement or 10. In the long run working to a Hitwise target will not only save you time but also produce effective results.
Social Engagement
Having a brand reviewed or even mentioned on a blog will help spread the word about the product and pass important information on to your target consumers. A lot of higher end brands are starting to recognise this and are putting serious plans into action.
Just recently Olympus sent a group of 6 influential bloggers from across numerous different niches from fashion to health and fitness to Greece to promote their pen generation. The pen generation is made up of ambassadors who work closely with Olympus to create great brand promoted content through the form of blog posts to be used on site.
These particular six bloggers chosen for this campaign have a combined Instagram following of over one million, with each of them linking to the brand on average 5/6 times each; in total that's a lot of eyeballs and potential click through.
Using a tool like Buzzsumo will help you analyze what content performs best for any topic and can perform many different tasks. The most useful for blogger engagement is the powerful influencers search; you can search for key influences in any specific topic and location.
From this you can build and maintain prospect lists of potential brand ambassadors and engage with key influencers.
We've created a helpful flowchart to help with the process: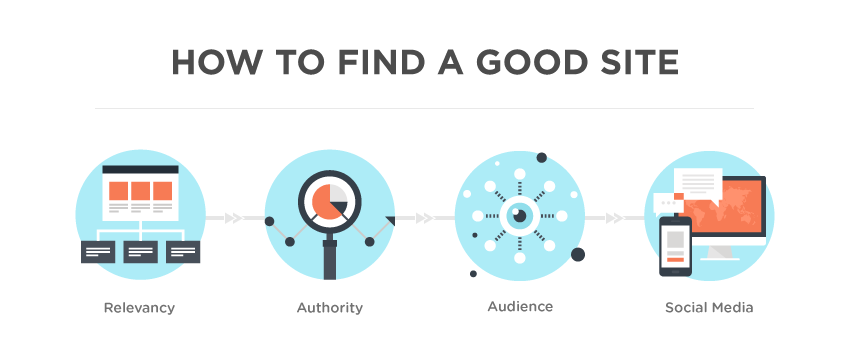 Time to get creative
Now we have engaged with the key influencers and created relationships with them its time to start getting creative with the content we provide. Site owners are expecting more and more from the content provided.
You don't even need to skim the Internet to see how many different content types there are out there, and it's important to try lots of different ideas to see what works well for your brand and/or campaign.
It's important to define the goal you are trying to achieve with your blogger engagement before committing to the content type. It's time for brands to get creative with their content creation, but what should they try?
Offline events – Events hosted by brands for bloggers and journalists help to educate and promote products on a personal level. Sometimes it's really nice to interact in person rather then constantly being blocked by a screen. Bloggers tend to write about the events they are invited to, providing great coverage and engagement with others.
Competitions and giveaways – These are extremely popular amongst bloggers, using platforms such as Rafflecoper to ensure the giveaway is fair. Providing a blogger with a product to giveaway to their readers will usually result in many shares and send potentially customers to your site.
Vlogs – Vloggers have become the top dogs in the marketing industry this year, with the likes of Tanya Burr and Zoella making some sort of appearance or headline daily. Video blogs are a great content type to try with many vloggers racking up thousands if not millions of subscribers on Youtube.
For more ideas view 101 content ideas here. Good luck giving it a go in 2016!