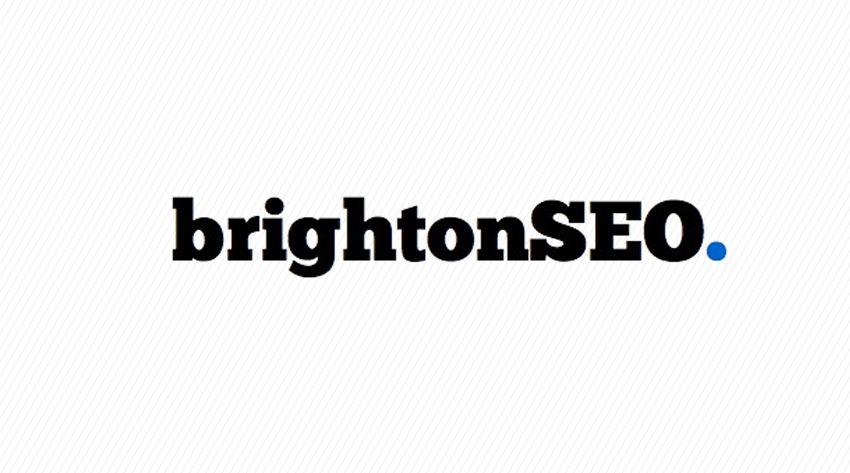 BrightonSEO 2014 > What Journalistic Principles Can Teach Digital Marketing
Below is the transcript from Julia Ogden's talk from BrightonSEO 2014. In it our Head of Content shares her vast experiences as a print journalist and editor, painting the picture of what journalism really is and how its core principles will play a major part in the digital marketing of tomorrow. If you are in the industry you cannot afford to miss this insight, gained from more than 20 years of industry experience…
"My name is Julia Ogden and I am the head of content of Zazzle Media – a data informed, content led, digital marketing agency based in Peterborough. I joined Zazzle just over six months ago, but before then spent more than 20 years working in the regional press.
I want to talk to you today about how journalistic principles can apply to digital marketing and how quality content that informs, educates and entertains, can be used to build links, brand awareness and ultimately increase business success, not just for your clients but also for you.
Storytelling
Please bear with me, because I am going to tell you a story . . . it is a personal tale detailing my career in journalism but, as it unravels, it will give you plenty of tips on how to get content for your clients on valuable, high metric media sites.
For many years, my first choice of career was to be an actress – I harbored teenage fantasies of acting in movies with heart-throbs such as Tom Cruise, Emilio Estevez, and Rob Lowe, who, of course, would all fall in love with me, demanding that I chose one of them as my one true love.
I would then lead the life of a Hollywood star, wearing beautiful clothes, jet setting all over the world and basically living in the lap of luxury.
Apart from the obvious, there were two big problems with this 'dream':
1) I couldn't act; AND
2) I suffered from terrible stage fright
Hence why, I was secretly hoping no one would turn up to listen to my talk today – got that one wrong didn't I?
So please bear with me, and if you could laugh at my jokes that would be very much appreciated!
So, back to my teenage dreams . . . as I mentioned a change of career plan was in order.
And the only other thing I loved more than films was writing.
I had always done quite well at English at school and was a great storyteller by nature.
An avid fan of magazines such as Just Seventeen and Smash Hits – neither of which, sadly, still exist today – I also thought if I couldn't act with Tom, Emilio and Rob, I could interview them as a journalist instead; they would then fall in love with me and whisk me off to Hollywood etc. etc.
So, that was the plan and it seemed like a good one. . . until I got my A 'level results and failed to get into university to study media.
My whole world fell apart. . . but after a few days of wallowing in self-pity, I decided if I couldn't go to uni, I would try to get a job on my local newspaper.
Local papers
And so, instead of ending up in Hollywood, I actually ended up at The Bucks Herald in Aylesbury.
I remember walking into the newsroom of this busy broadsheet weekly paper – which at the time had a team of 11 reporters and four photographers.
I breathed in the acrid tobacco stench (they were allowed to smoke in the newsroom then); heard the furious typing on the old Amstrad computers and the constant ringing of the telephone and knew this was the place for me.
At the end of my two weeks unpaid labour; the editor – a ferocious man who barked orders from behind the desk in his office – said he could see a "semblance of talent" and offered me a job as an editorial assistant, which basically meant I made the coffee, typed in the weddings and obituaries and rewrote the village news section.
I also realised there was a lot of acting involved in being a journalist; you had to pretend to be incredibly fascinated by the fete the group of pensioners had organised, or blown away by singing of the tone-deaf child performing in a school concert . . . you get the picture.
But I was in a newsroom and the more I got involved in local newspapers the more I loved it.
Long gone were the dreams of interviewing celebrities who would fall in love with me – although I did get to meet some over the years including Jonathan Ross, who, at the launch of Comic Relief at the Hard Rock café in London, asked me if he could dip his chip in my sauce!!! (It was a genuine question but the innuendo was not lost on either of us!)
I really, really enjoyed working on a local paper finding out all the gossip/news of what was going on in the area before most of our readers and learning how to write news stories.
Journalistic tips
There is a definite knack to being able to write well and tell a story that grabs someone's attention. We had a formidable, chain-smoking deputy editor at the Bucks Herald, called Wendy, who taught me everything I know, and I would like to share some of these tips with you today:
1: The intro to every article needs to hook the reader and make them want to read on. . . always start with the most important facts first.
I remember once I took this a bit too far when I wrote an article about a pub landlord who was retiring after more than 30 years. When I asked him if he had had a good time at his send-off party, he told me he honestly couldn't remember, but he'd woken up the next day next to a pile of vomit, so he assumed it had been a good night.
My intro to this story was 'A goodbye booze up for a pub landlord was hailed a huge success when he woke up the following morning, next to a pile of vomit!'
Wendy's screech of: "WHO WROTE THIS ???" reverberated around the newsroom and all us trainees kept our head down furiously typing, praying that it wasn't our content that has caused this reaction. Needless to say on this occasion it was my turn to be hauled over the coals!
Although I actually still think this was a good intro; it would definitely make you read on, wouldn't it?
2: The first few sentences need to include: The "who, what, where, when, why, how".
Most people will not read more than 250 words, so you should give them all the information they need as quickly as possible. The Sun newspaper is an excellent example of short, sharp, sassy writing, which gives you a snapshot of all the salient facts – it is designed so that its readers can get all the news they need in the time it takes them to go to the loo – if you want more in-depth articles pick up The Times, Guardian or Telegraph.
3: Think about what's new or different. Why would the reader care about what you have to say? Why is it relevant to them? Is there a trend happening in pop culture or the world that you can relate to? What are people talking about right now and how does this tie in with what you do?
4: Always consider the human-interest angle. While people may be interested in the latest political polls, a new cancer treatment, a food or product recall, or what the weather will be like tomorrow; if you can put a human face to the story, you will create an emotional tie that will draw a reader in and keep them engaged.
5: Avoid jargon. Every industry has it, even journalism. For example, do you know what a byline is? (The name of the author included in a box at the beginning of a story.) How about a NIB? (News in brief – short snippets of news, which run down the outer edge of a newspaper page.) Or a splash? (The lead story). Think about the language you use – keep it clear, concise and to the point. Write acronyms out in full in the first reference.
6: Use quotes. Putting important thoughts in the words of someone else can be powerful. However, when you quote others, make sure to get it right. If you carry out an "interview" by email, correct any of the interviewee's grammatical errors.
7: Read your own work first, then, always get it proofed by someone else. Very few people can spot their own mistakes, so it is best to get a colleague to double-check your work before you publish.
We actually had to stop the press on one of the newspapers I worked for, when one of the print operators noticed a huge error in the front-page headline, which had been read by at least three other people before it was sent to print.
The story was about some public toilets that were closing and the headline read PUBIC TOILETS SET TO CLOSE!
8: Don't over complicate. Journalists are trained to take a difficult subject matter and write it in a way that the average man or woman on the street can understand. I was told to write, as I would talk to a friend in the pub. The art is to not be too clever; there is nothing more off-putting than having to re-read an article because you didn't understand it the first time.
9: Variety is the spice of life. When producing a newspaper it is imperative to provide the reader with a variety of content including short down page articles, picture spreads, lead stories, feature articles, competitions, letters and personality profiles.
The same variety needs to be applied to online content – with short 500-word articles written for blogger sites, 2,000 word features for high metric sites, infographics and interactive games which can be promoted off-page and through social media, and informative eBooks to be hosted on a client's website and downloaded by interested customers.
10: Although journalists often joke about never letting the truth get in the way of a good story, you should never, ever write something you know is untrue.
Know the law
We all make mistakes, but a mistake is very different from a deliberate falsehood.
Most, if not all, journalists who work for the regional press have had some training in newspaper law. When I was at the Bucks Herald, I was actually sent away to journalism college for six months to learn how to touch type at 50wpm, write shorthand at 100wpm, learn the workings of local and central Government; and most importantly of all, study McNae's Essential Law for Journalists – one of the main areas we focused on was libel – damaging someone's reputation by publishing a false statement.
It is also incredibly dangerous to put words in someone's mouth or to deliberately misinterpret what they say.
One of the best examples I can give to illustrate this point, is this:
In order to qualify as a senior reporter, not only did I have to pass exams in the subjects I mentioned above I also wrote a 10,000-word dissertation on any aspect of the newspaper industry.
I chose, Gossip Columns: Are They Responsible for the bad image of the press? As part of my research I spent a day at the Daily Mail with showbiz editor, Baz Bamigboye.
We went to the launch of an audiotape of Hamlet (yes, I really am that old) made by Kenneth Brannagh. It starred a variety of people including Dame Judi Dench who, on seeing Baz, came straight up to him and slapped him hard around the face.
She was livid because he had interviewed her the week before for a story and during the interview she had flippantly remarked that without her glasses she couldn't see a thing. He wrote an article with the headline 'Dame Judi Dench fears she is going blind!'
Baz was lucky to escape with just a slap around the face.
Oh, and I am sure it will come as little shock to you to know that the answer to my dissertation was a resounding YES!
So, why is it important to write like a journalist?
Because:
1: News websites have a lot of authority, are popular and well read; and
2: Journalists need our help.
Part of the reason I left journalism, was because it was becoming more and more clear to me the print industry was dying.
After working in newsrooms up and down the country for more than 20 years, I could see that every time a journalist left and wasn't replaced, the future was not looking very bright.
My last journalism job was as features editor of the Peterborough Evening Telegraph. When I joined the paper in 2007, there were 11 reporters and we thought we were short-staffed, by the time I left, there were 7, and two years later there are 3.
I realised that the industry was changing, but not in a good way – long gone were the days where you could go out and interview someone face-to-face and really delve into the story behind the story; instead everything was done over the telephone or even worse by email – and it became clear to me it was time to try something new.
The digital world
I joined Zazzle Media in October last year and have to admit the first two weeks were completely overwhelming.
I remember sitting in meetings listening to the conversations going on around me and although everyone was speaking English, I had absolutely no idea what they were talking about.
I even wrote a glossary of terms/words that I needed to understand – I had some very surreal moments coming out of meetings, asking: "Did we really just talk about a panda and a penguin?"
"What the heck is a black hat technique and a long tail phrase or a Google Algorithm?"
But now, I am just over six months in, and I am loving it – regularly sitting in meetings and speaking with authority about LINK EQUITY; SEMANTIC PHRASING; ANCHOR TEXTS; DOMAIN AUTHORITY AND PAGE RANK.
I think, one of the reasons, I have thrived at Zazzle is because a lot of the journalistic principles I hold so close to my heart still apply.
I feel like I am combining my old profession with a new, fast-paced; ever-changing one, which keeps the old brain cells ticking!!!!
What has become clear to me is that the Internet is crying out for good, quality content:
I mean, let's be honest, there are billions and billions and billions of pages, containing poorly written, uninformed, unimaginative crap currently online.
In part, this is thanks to all that "SEO-friendly content" we used to write, where every piece of content – be it the blog, product description or the about us section – contained the same keywords over and over again because this was the way to increase your client's Google ranking.
Consequently, even if the content was written by someone who could actually write, the flow was stilted and repetitive.
I for one am glad Google put a stop to this tactic by penalising those who practiced it, because now it means that writing SEO-friendly content is actually just writing good quality articles that people actually want to read, with natural occurring links.
This will not only benefit content marketing agencies like Zazzle, and those you work for, but also those poor overworked stressed out journalists.
I do not wish to diss my previous profession but in my experience, journalists are, by nature, quite lazy, and with the resource pressures they are now under, they love people who will do some of their work for them.
It is clear to me that digital marketers and newspaper and magazine journalists can work together to create and distribute world-class content people will want to read.
Google will love it and consequently our clients' rankings will increase and our businesses will boom.
Reporters no longer wile away the hours in a pub sniffing out a good story and spending hours writing it up in a busy, smoky office, like the one I first entered all those years ago.
These old hacks would never print a press release word for word, or allow anyone, other than a reporter to supply their publication with editorial.
But the press today is having to adapt.
Many newspapers have online editions for their breaking news and rely on what they call citizen journalism to help them.
E.g. just the other morning there was a car accident on the estate where I live. An elderly woman had clipped the kerb and managed to flip her car over onto its roof. In the past, we would have to rely on a local newspaper reporter and photographer being dispatched to the scene and then wait until the paper came out to find out what happened.
Now, this news is broken online by residents in the street taking pictures on their mobile phones, tweeting them and sending them to the newspaper to post on their site within seconds, ready and waiting for your comments – AMAZING!
I believe digital content marketers can take advantage of the citizen journalism approach, by writing articles about our clients that journalists will print and one way to ensure this; is to write just like them.
It is also worth mentioning, that although in the past everything SEO agencies did was about the links, the importance of no follow links should not be underestimated, as they can help gain impressions and conversions and have a much higher chance of being linked to in the future.
And what about content with, shock horror, no links in it at all?
As many of you will know, Google recently released a patent to reward content that just mentions a brand or associated keywords, but has no links.
All this goes back to the importance of VARIETY.
Google rewards a website/business, which has a range of links, no follow links and even just an online mention.
And, of course, amazing content.
I hope this talk has shown you that the art of storytelling is as relevant today as it has ever been. The platforms may have changed but the delivery is the same."
 And here are the slides…