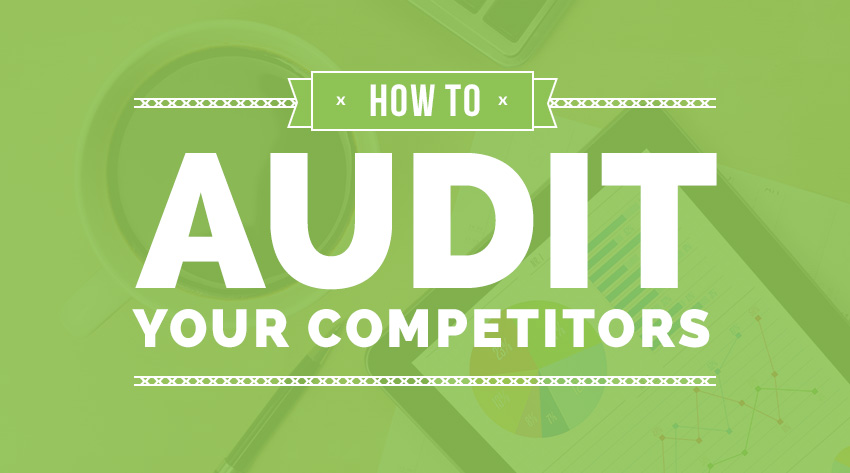 The Simple Guide to Competitive Auditing
Auditing your competitors can be a very powerful strategy to gain more knowledge on your industry and what it takes to win.
To do that successfully requires a data-led approach and that starts with defining your competition before then really diving into their own data trail so you can reverse engineer the strategy that may be powering their success
In this post we are going to share with you how to discover your ideal competitors, and how you can find important data to capitalise on.
*Note: throughout the post we are going to be using: footasylum.com as an example, as at the time of searching for the keyword we wanted to focus on, it was near the bottom of page one in Google. Which is an ideal place to see what the competition above you are doing better.
Finding Your Competition
First of all you need to identify what keywords you want to compete for. So let's say for example, FootAsylum wants to focus on the keyword "mens trainers" which has around 22,000 average monthly organic searches. You can use the idea tab on the Google's keyword planner tool to find more targeted terms.

Once, you have a keyword, or a selection of keywords, you can begin finding your competitors. One way to do this is by performing a simple incognito search, which will provide you with the top three competitors, from there you can start to see who you are up against. However this could turn out to be a lengthy process if you are going to be focusing on a lot of keywords. Which is why we suggest you use the following method.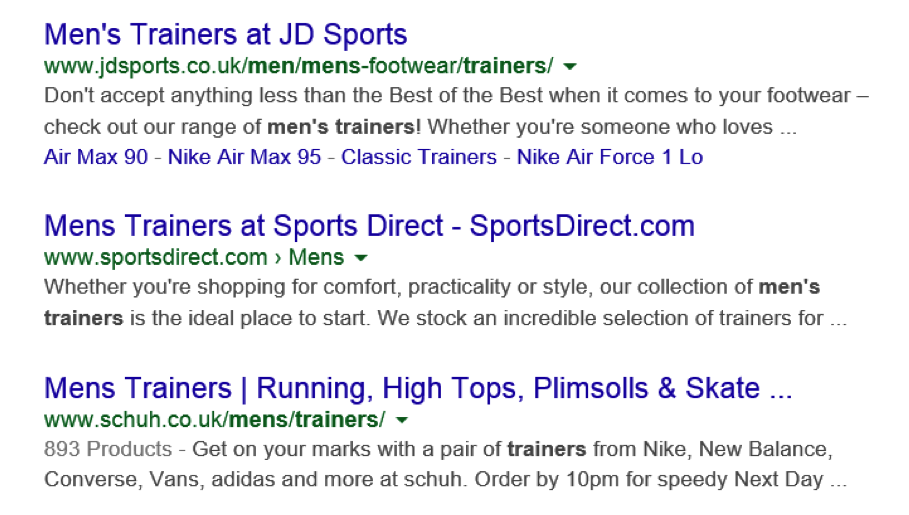 The better & faster way to determine your competitors is by using SEMrush. Put your website in the top bar, then click on organic research > competitors on the left. This will give you a list of organic competitors that are competing for the same sort of key phrases you are.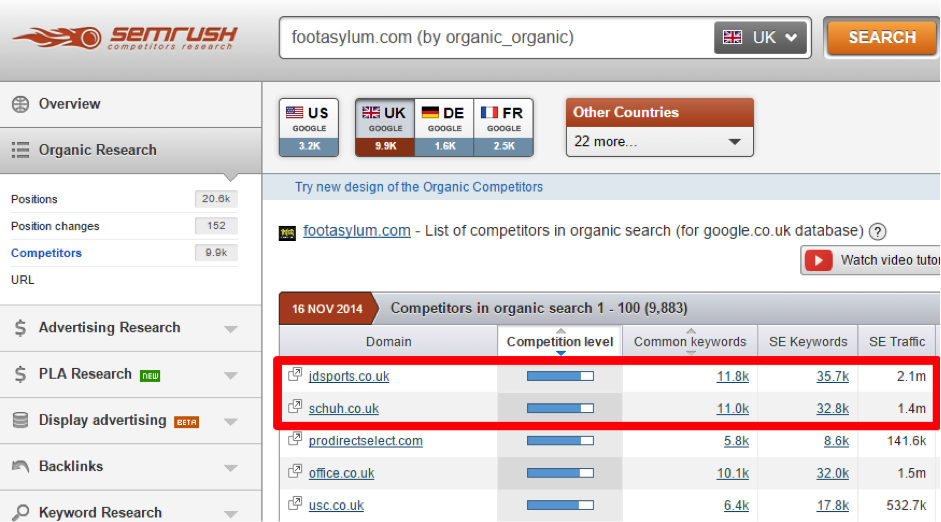 Both sets of data has allow us to identify the two main competitors for footasylum.com.
JDSports.co.uk
Schuh.co.uk
Of course you could expand your competitor range further, but we are just giving you a clear example on a few so this post doesn't get too data heavy.
The next step is to then get an overview of where you stand against your competitors, and where you need to improve to compete with them organically.
First of all you should compare the main onsite factors, such as title tags, content, h1 tags and meta descriptions, make sure they are inline with Google Guidelines.
One of the best ways of getting a good idea of what you're competing against is by doing a "site:domain.com" search, to see how big your competitors really are organically. This allows you to see how many pages have been indexed by Google. However don't feel disheartened if your competitors have much more content than you, as it is all about the quality of it along with the SEO on-site factors. Not to mention the other huge part of the equation is links, which will we go into further detail shortly.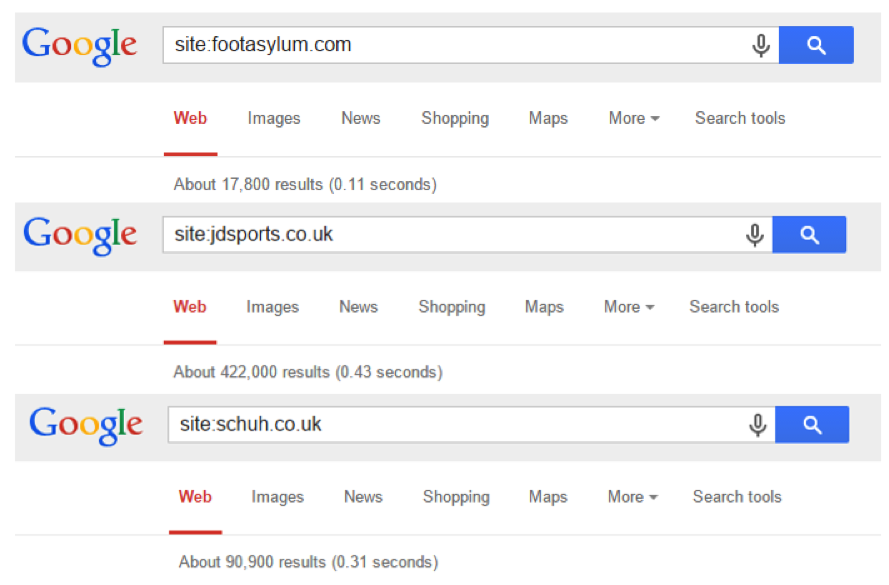 Finding where competitors traffic comes from
The next step in the process is to then work out just where their traffic is coming from. One of the best tools for doing this is undoubtedly SearchMetrics as it allows you to compare domains on their organic search visibility. When comparing Footasylum.com solely on organic visibility to its competitors we can see despite the lack of content, overall they are playing a decent game and are certainly worthy of further investigation.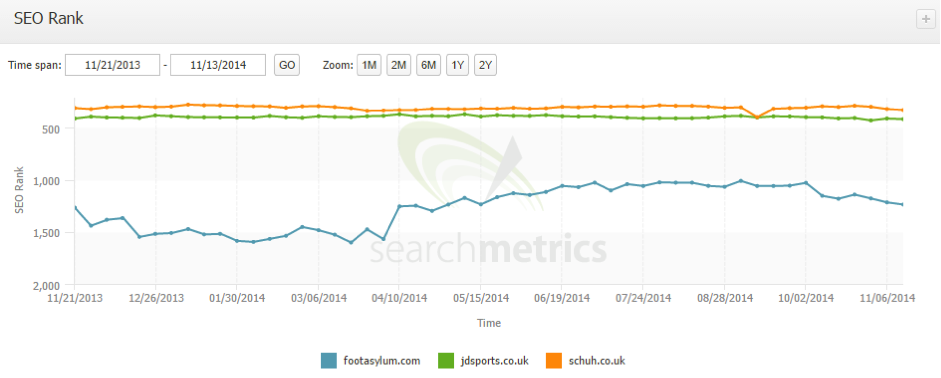 SEMrush then adds further data by comparing where you stand organically with all your keywords. Click on organic research > positions and you will be able to get a rough estimate of your competitors traffic.

By far the most useful element of the tool's data set, however is that it gives you keyword data in a way that allows you to relate it to the relative traffic those positions are driving to the site. Brand terms skew this but you can easily filter this out and grab the generic terms you are really after and export.
From this data you can produce a document which shows all of the keyword data (we have attached the example) Which shows all the keywords, the average monthly search volume along with the positions and ranking URL.

Analysing Traffic Data
The next step is to get all of the URLs of the competitors you got from the previous data, then running them through URL Profiler, selecting the below options.  This will give you Majestic link data along with all the social share data for each URL and a host of other comparisons, such as readability and more.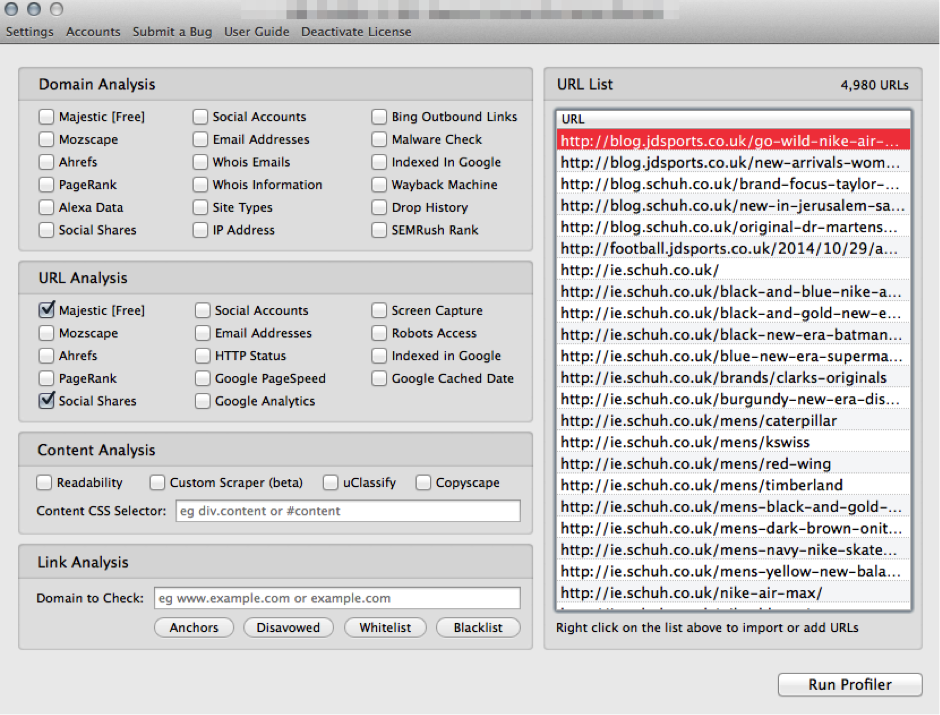 To make this extra useful you can run the same report for your site and the top five positions for the keyword you are targeting and then highlight any data points that the top five share but perhaps your site doesn't. For instance, it may be that your text/html ratio is too low and that can tell you that you need to add further content to the page in order to compete.
By this point we have narrowed down the initial 60,000 URL's to the top 300 that have the most authority and social shares. From this data we can see potential pages you could create, and it gives you content ideas based on what we know to have been shared socially. (this is also in the example document)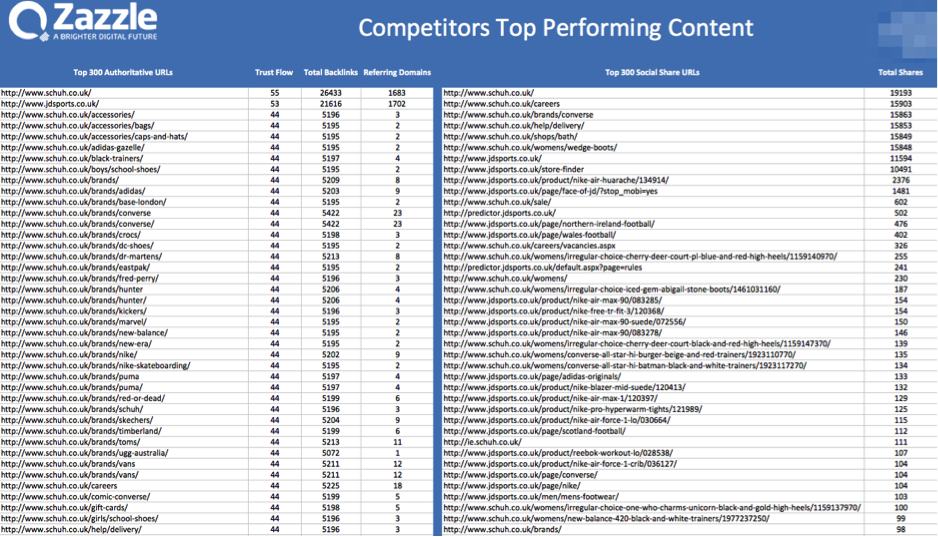 Obviously the data above will give you a good idea of what content to create, however the next step is to compare the value of links between competitors using Majestic. For a deep analysis on your competitors you could just use all the data you got from URL profiler, and filter out anything below 20 trustflow for example.
Reverse Engineer Their Off Page Strategies
For quick wins, you should focus on the organic keyword landing pages you want to compete for. You can do this by using the compare option on Majestic, as you can see below, we have compared the landing pages for each domain for the keyword "mens trainers" which we searched for at the beginning.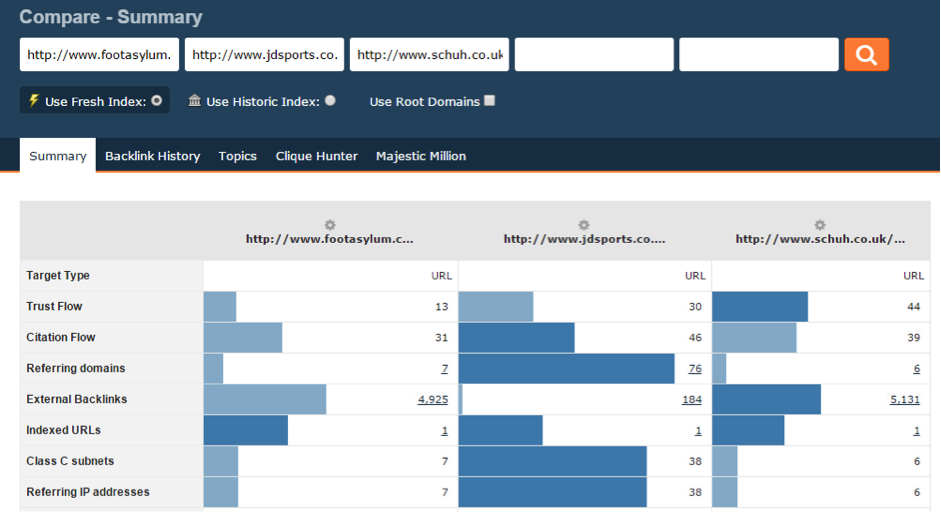 From this data we can see "JD Sports" and "Schuh" have a much higher trust flow on their ranking landing pages when compared to FootAsylum, which explains, in part, why they are ranking higher organically for the keyword "mens trainers".
Now comes the fun part. Piecing all of this data together, we can see that the main reason FootAsylum is not performing as well as it could, is due to the lack of trustworthy and authoritative links. However overall in terms of keywords rankings, FootAsylum are doing a lot better than its competitors, but how is this possible?
After further investigation via Searchmetrics, FootAsylum have taken the more targeted approach of gaining most of their rankings via long tail on product specific keywords rather than the vanity terms.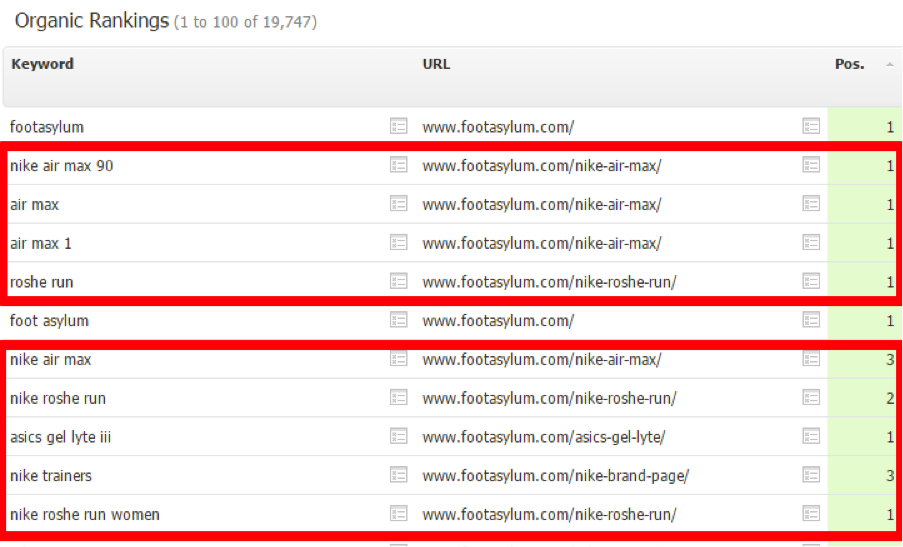 However if FootAsylum improved their top level categories, by building more authoritative links this would help increase trust flow throughout their site, which would massively help them compete for those larger terms also.
Links
We can investigate a total of 84 targeted domains from our earlier comparison on Majestic. As the domain is linking to a competitor, the likelihood of them linking to you if you ask them is high. Especially as we have compared it by landing page basis, meaning it is highly relevant. Just from a quick glance, we have highlighted a few opportunities, they could also build relationships with.
http://www.thegoodwebguide.co.uk/ (PR 5 Homepage, 48 Domain Trust)
http://www.newkicksontheblog.com/ (PR 2 Homepage, 16 Domain Trust)
http://www.sneakerfreaker.com/ (PR 4 Homepage, 56 Domain Trust)
Ahrefs
One other great tool to use is Ahrefs, especially with the introduction of the lost links tab. Sneakily we use this occasionally to  pick up dropped competitor links for out own clients. As you can see from the screenshot, there are a total of 840 lost backlinks for JD Sports, which you can investigate and begin contacting by exporting the list.

You can also compare your overall referring domains and referring pages.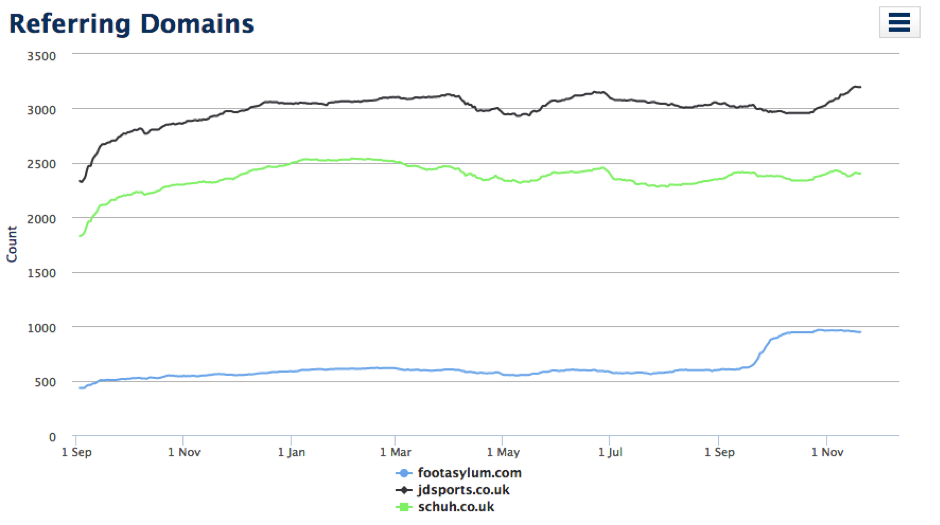 We can see FootAsylum competitors are considerably ahead in referring domains and referring pages, which shows they need to improve link building strategy.
The latest new links dashboard also gives you some great insight and often you can spot link building campaigns through the snippets section. Often you will seem themes around things like competitions or blogger offers or reviews and you can simply take this idea as one to work on for your own client.
Social Sharing Analysis
Finally If you're struggling for content ideas, Buzzsumo is a great tool. Search for a keyword you want to write about, and it will show you content that has performed well on social media. This will give you some ideas on what works well within the industry.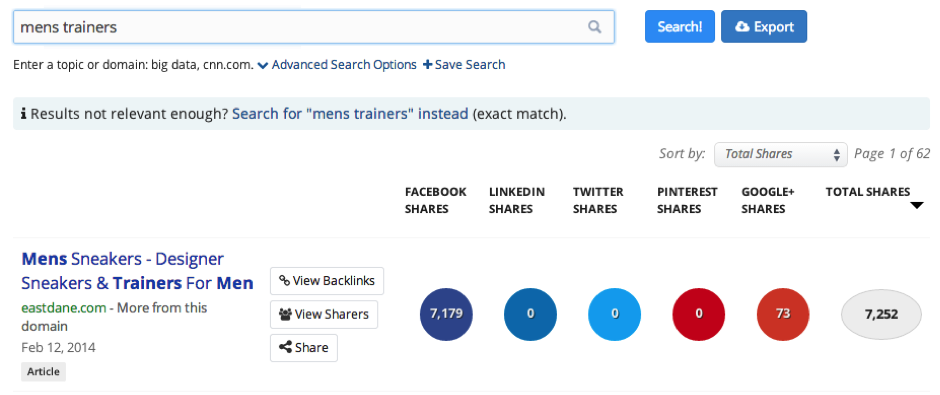 You can also search by domain to look for content ideas of what your competitors are doing, similar to what we did with URL profiler. So you could use this data to find content that has performed well for them and make it better or more up to date, to gain more shares.
Conclusion
Use Google Search & SEMrush to find your competitors. Get a quick overview of your competitor by doing a "site:domain.com" search to see how many pages are indexed in Google.
Compare domains in Searchmetrics to gain where you stand against your competitors organically. Then use SEMrush to get all of your competitors top 20 organic ranking keywords & urls.
Run all of the URLs through URL Profiler, getting majestic metrics & total social shares, filter out the top 300 results from each. Then from this data you can see opportunities to create new content that performs well .
For quick wins, you should run your competing competitors URL into Majestic, this will allow you to see all the links pointing to that page, which you can contact to gain links.
Export broken links from your competitors in Ahrefs. This will allow you to gain link equity where your competitors have lost it. Also compare domains to see how many referring domains they have more than you, so you have a target to aim towards.
Find more social opportunities using Buzzsumo. Search for a keyword or domain to find top performing content, from this you can see what performs well and improve it.
Thank you for your time spent reading this post, I hope you have learned a few things, please leave a comment with any questions.
If you would like to get a copy of the completed competitor research document mentioned in the post then get in touch and we will send you a free copy!