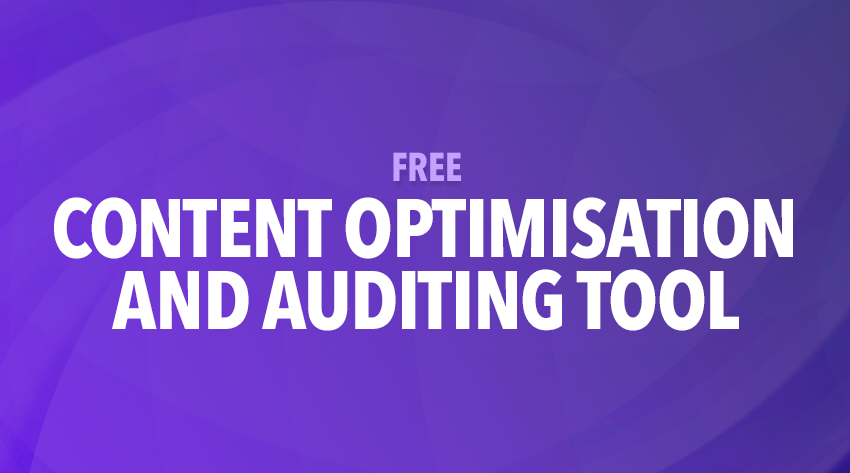 Huge FREE Content Optimisation and Auditing Tool Launched
In what is the biggest launch in Zazzle's history the covers are today finally off our brand-spanking new Content Optimisation and Auditing Tool (COAT)
The free resource is the result of months of work creating a piece of software designed to take away the pain of auditing site content in a way that drives a significant improvement in revenue.
Explaining the concept behind the resource Zazzle MD Simon Penson said: "We spend a lot of time as an agency understanding content performance in order to improve it and time and time again we would struggle to do it in a truly effective way at scale.
"It's something we battled with for a long time alongside our sister agency Stickeyes as we developed internal tools here and there to help with individual elements. But, as time went on, we could see there was a powerful argument for investment in a single piece of technology that would improve how we improved on page content experiences."
The answer was the creation of the COAT as an internal facing resource designed to enable the Zazzle team to efficiently crawl any site and uncover pages that require content improvment quickly.
"It was so effective in helping us that we decided to create a free version for all," enthused the Zazzle founder. "and we are proud to unveil it today as part of our commitment to transparent working and knowledge sharing."
To find out what the free version of COAT can do for you all you have to do is follow this link, enter your domain and the important keywords you want to create great content experiences around.
It will then take care of the hard work, giving you the answer to the following questions:
How relevant is your content for your search keywords?
Where are the 'quick wins' you can benefit from straight away?
Which of your web pages are working best?
What are the gaps in your content you need to fill?
And to make it even easier to we've even written an in-depth guide to getting the most out of the software for Moz, so make sure you follow this link to get the inside line.
Click on the button below to access it.