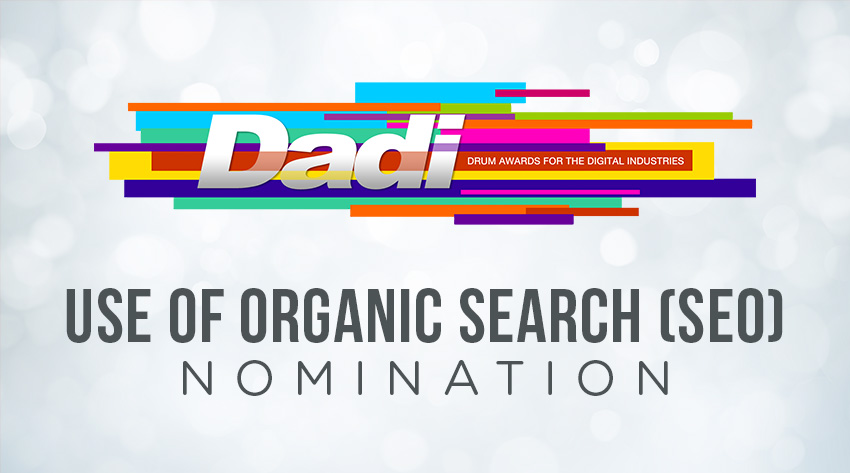 DADI 2014 Use of Organic Search Nomination
The Zazzle Media team is this week celebrating being nominated for one of the most prestigious awards in digital media as they continue to cement themselves as one of the most in-demand brands in digital marketing.
The DADIs (the Drum Awards for the Digital Industries) have been celebrating digital excellence for the past eight years and we've been shortlisted for the Use of Organic Search (SEO) award.  The nomination is for our work in successfully overturning two Google penalties for one of our biggest clients, Mecca Bingo, and helping rebuild their online search visibility.

Simon Penson, Zazzle's MD and founder, said he was delighted the company's hard work had been recognised by this, our first-ever award nomination.
"This nomination is testament to the talents of our amazing team who worked around the clock to successfully remove the penalties which were seriously hindering Mecca's search visibility.

Our data-informed, content led marketing strategy actually resulted in a 141% increase in search visibility outperforming Mecca's pre-penalty position."
The DADI awards evening will take place at Park Plaza in Westminster, London, on Wednesday, October 1st and will see Zazzle Media compete against companies such as Barclays, Branded3, Distilled and Epiphany.
Click here to see a full list of the nominations.