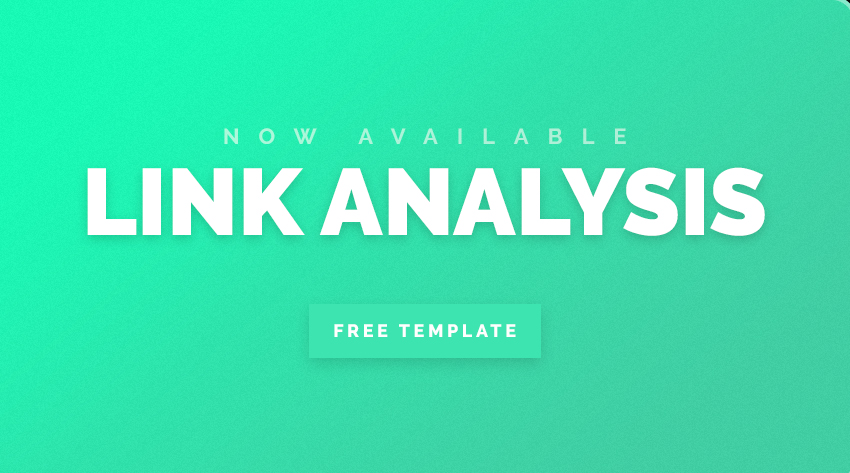 FREE Link Analysis Template Launched
Google's search for the 'perfect' solution to link quality policing is about to enter a new phase.
The roll out of the 'Penguin' algorithm is but days away now according to expert opinions and with it comes a scurry of preparatory activity to ensure that all sites are on the 'right side' of the quality threshold to avoid traffic drops.
Working through a link profile can be a momentous task, however, and manually organising your links into 'good/keep' and 'remove/disavow' can be a minefield.
It's for this very reason that today we can throw the covers off our super-helpful free link analysis template, designed to take the maul lifting out of the review and disavow process – just in time for your Penguin prep!
Link Analysis Template.
The Google Sheets-based tool makes it easy to work manually through your links to decide what stays and what goes. It will even spit out a polished disavow list as a result!
The sheet is very easy to use, it allows you to import your old disavow (If you have one), add your backlink data and then create a new disavow with a simple yes/no drop down box.
How to use the Link Analysis Template
Make a copy of the Link Analysis Template spreadsheet.
Download link data from your selected backlink tool.
Add your backlinks to the URL column.
Add Anchor text to the anchor text column.
If you have a previous disavow add it into the 'previous disavow' sheet.
Visit each link you have and select if you want to disavow it.
Once you have carried this out the new disavow will be ready to copy in the 'New Disavow To Export' sheet. ( This is your previous disavow merged with the new one, if you want to remove any take them out of the previous disavow sheet)
Copy this into a document such as notepad and save it as a .txt file
Upload to Google Search Console disavow tool.
Reviewing backlinks is a process that is best done by somebody, relying on a tool to disavow a link isn't a feasible option. Make sure you manually review each of your links.
There are a number of plugins that can help with that such as the Majestic and Moz chrome plugins which are both free and will help you measure how good a link really is. Some of the metrics you should be looking for when reviewing a link:
Majestic trust and citation flow of URL and domain
Moz DA, URL and Domain.
Type of site: Is it a low quality directory, spam site?
Exact match anchor text use.
Link destination, is there a large number of links to an internal page that look unnatural?
Site wide links.
Websites will naturally have some exact match links, site wides and low quality links however when you have a large number of these types of links your site is at risk.
Whatever size profile you have, you can use the link analysis template to review your links and make sure your site isn't going to be impacted by any future link updates.