'Google Have Dropped the Ball on Search Quality' – An Interview with 'Dr Pete' Meyers
As a cognitive psychologist Dr Peter J. Meyers should have a clearer understanding of Google's motivations than any of us. But Penguin and the rash of updates in recent weeks has him stumped.
Known better within search circles as the enigmatic SEOMoz blog supremo 'Dr Pete', Meyers is responsible for some of the most read posts of recent years. His most recent post on Penguin and rockstar piece on Panda and duplicate content has placed the amiable president of US usability agency User Effect at the top of the game.
His opinion then is one valued by the industry which is why we spent some time sharing thoughts on the key topics on everyone's lips right now.
So whether it's the value of AuthorRank as a key algo signal for the future or concern for how Google is policing webspam, no stone was left unturned.
Want to know why he believes 'Google has dropped the ball on search quality' or how the job as an 'SEO' will change over the coming months? Then read on….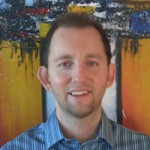 1.  Where do you stand on the current 'Inbound Marketing' debate. Our jobs are clearly changing so should our job titles too?
I'm not a huge fan of endless debates over semantics, but I do understand why many people feel that "SEO" is too narrow, or carries some negative connotations. I'm not sure what the "right" term is or if you can find one term that applies to everyone, but it's clear that our industry is changing rapidly and we forget that it's still in its infancy. I think these arguments are natural and we're going to see our titles and roles change a lot over the next decade.
2. Sum up what the job of an 'SEO' now encompasses…what should an average day involve?
I don't think there's one answer to that. I'm a generalist, and I value a broad skill set, but you've also got specialists at large companies who really can and should focus on one role (like in-page SEO, link-building, or social).
It's great to understand the big picture, but I don't think it's fair or constructive to say that ever SEO MUST know how to code or how to create an infographic or be a FourSquare guru. As our industry matures, some people will specialize, and that's natural.
3. What would you do if you were Google – how would you improve the algorithm?
On the one hand, as Google has focused on the business side, I think they dropped the ball on search quality over the past couple of years. On the other hand, I think it's easy to play armchair quarterback. Problems that seem easy across a few sites are completely different at the scale of the entire web.
I do think Google is moving too quickly toward social as the solution. Social signals are an important layer, but Google still needs to fix the holes in on-page and link-based factors (and I think they're starting to realize that). As a coder culture, they want elegant solutions, but I'm not sure that's possible anymore. Search quality is going to take a variety of signals, more complexity, and probably more manual intervention.
4. What's more important AuthorRank or Social Signals? – Why?
Even 2-3 years from now, I don't think you'll be able to separate them cleanly. Conceptually (even if not in practice today), AuthorRank should measure the authority of the social graph – it will replace or at least supplement crude social signals (Likes and Retweets) but it really is just an evolution of the social concept.
5. If you were a business with £1 million in start up capital what would you do in light of recent changes? Online only?
I don't think there's any one-sized-fits-all answer to that, but I wouldn't put all of my money on Google. Organic and paid search can be powerful tools, but as offline influences impact SEO more and more, I think companies have to pursue diverse marketing strategies. The right mix of channels is different for everyone, but you have to have SOME mix. I'm seeing too many companies literally cease to exist because of one algorithm change.
6. Is there a better way of ridding the net of webspam – or is it an issue in the first place?
I think search quality is a very real issue. More and more, Google is our first stop for information, and that filter impacts many aspects of our lives. It isn't just about where we buy our books or music, but where we get our most essential information. I think Google needs to remember that search quality is the engine that drives it's revenue. If people lose trust in that and leave, paid search revenue goes with them.
I honestly believe that the quality team has smart people working hard to fight webspam, but the resources put against it are tiny relative to Google's total size. I'd like to see them put real money into solving search quality problems.
7. Is Penguin more than simply another algo change to take a few more spammy sites out?
It's tough to say right now. I don't think that Penguin is like Panda – some kind of multi-variate model operating on the site and creating a new and complex ranking factor. I suspect Penguin is more like a tweak to existing ranking factors – adjusting thresholds or adding supplemental technology to improve detection of issues that have been on Google's radar for years. I think it may be an attempt to fix spam-fighting techniques that are outdated or even broken.
8. Name the top 3 priorities for the next 12 month for a site owner.
1. Diversify. Diversify your link profile, your traffic sources, and your overall marketing strategy.
2. Pin down you Search Value Proposition. If you don't have unique value, you won't have search value.
3. Look way beyond ranking – CTR, dwell time, social, conversion.
Do you have any more questions for Dr Pete? If so post them below and we will add the best into the interview later this week…