Overcome Basic Guest Posting Challenges
The article below is designed to give a real life view on the realities of guest posting. For new content marketers it should hopefully give you a little insight into the potential pitfalls of the tactic, and how best to avoid them.
Joe Pulizzi defines content marketing as "the technique of creating and distributing relevant and valuable content to attract, acquire, and engage a clearly defined and understood target audience – with the objective of driving profitable customer action."
The content led marketing approach is becoming an increasingly influential part of digital marketing, and one of the most effective forms of marketing as a whole, often proving to be the difference between overwhelming success and "a good job."
The ability to write entertaining, authoritative content for sites that really engages with the audience is a skill, it's something that cannot be done by just anyone despite common theories. You don't have to be an experienced journalist, poet or author to create great content, you just have to be dedicated, take pride in your work and – like in most professions – appreciate the importance of the job you're doing.
In recent years those working in the industry have discovered that content is the most effective form of link building and, more importantly, audience creation. But as touched upon previously, the creation of the content is a skill and takes years of practice and patience to get right.
So what are those key challenges and how do you break through to become a skilled content marketing expert? Let's look a little deeper…
Turn Stumbling Blocks into Stepping Stones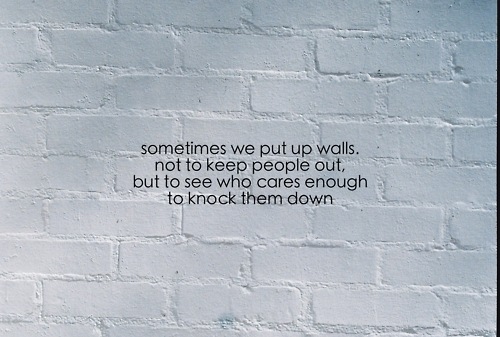 Okay, it's not a 100% relevant quote, but walls around great content creation and marketing are there to be knocked down. Obstacles are put in our way that prevent us from achieving our goals, and it's about how you face up to those challenges and overcome them.
As a content writer there's nothing more down heartening than having a blogger decline your article – for whatever reason.
Whether it's been rejected because of subjective concerns about tone or 'quality' it's never a good feeling knowing that you have tried your hardest to produce an article that's worthy of publication and having it sent back to you with a big school-like red line through it.
When it's your job to write and distribute content, getting it published on the most relevant and authoritative sites that could provide value to your client, the rejection rate can be high. Having taken a brief from your blogger, you should have everything you need at your disposal to create an article that is destined for their blog.
More often than not, however, the problem isn't with the quality of the article – unfortunately, a lot of bloggers will publish literally anything on their site – it's with the link you place within it, or, more to the point, the link you base your article on.
As marketers, the job is to create great content for our clients that will improve their reach and visibility in a measurable way. Often though bloggers will look at great content as a commercial transaction as opposed to taking it at face value and that can be infuriating.
Get Back to Basics
So what is the solution to your problem? You can hardly scrap the content, that's not what we're here to do. Sure, that would work for part-time bloggers looking to write for the sheer fun of it and to try and get some kind of portfolio going for their long-term career prospects, but as a professional content marketer you need that placement.
Just like a footballer, cricketer or any sportsman or woman for that matter, without the basics you can't become an all-time great. A footballer can't do the tricks and score the goals without first learning how to control the ball. A batsman can't crash the ball to the boundary without getting their grip and foot movement right, and the same applies to our profession, too.
So what is my advice? Forget about gaining links and do the basics right. If you've produced the best possible article that you can, meeting all of the requirements of the blogger – word count, style, licensed images and, most importantly, you've created an informative and entertaining article that provides value to the reader – then the chances are that your article is so good it just can't be rejected.
The Campaign Structure
So now you've got some kind of idea how to go about writing your article, you can start planning your campaign and refer back to the brief from your client. The base for every campaign is often overlooked with people going gung-ho into the project and outreaching before they plan which significantly reduces their options.
As for the structure of a campaign itself, let's take an example, you've been given an insertion order to place some form of content on technology sites that are DmR 3 and above, PR 2 and above, DA 25 and above and on United Kingdom IP addresses. That helps (of sorts) to narrow down your site options, and your outreach can begin – once you've worked on your plan.
The best kind of content is that that works. It sounds obvious, but really think about what you've been producing – is it still the "old school" style of content marketing?
It's strange to think that the profession has only been around for eighteen months or so and we're already talking about old school techniques, but that shows the evolution in the industry. What might have worked in the past, might not today.
It might be that you need to create an infographic, for instance. These are great when done well and can go viral in a matter of days if you really get it right, but increasingly their impact is lessening as more people jump on the bandwagon.
Next Steps
Having worked out what you're going to do – in this case we'll stick with a guest posting campaign example – go back to your initial plan around what metrics should be used. The client has also requested that your content contains anchor text such as 'latest XXXXX', 'The best XXX' and [branded] XXX for sale. This campaign suddenly hits a slight snag.
While the site owner might be happy to place your content that informs the readers of the benefits of buying the latest release from one of the best manufacturers, they might be unhappy with you actually mentioning the brand – it doesn't fit as naturally into a sentence as "the best thing about the latest XXX is that they…" When you try and put the branded anchor text into the sentence, the article suddenly takes a turn and becomes more of a sales pitch and the black and yellow hazard tape appears in your path and the red pen has its lid removed ready to strike through your article.
The key to getting this kind of campaign, where branded anchor text is involved, right is to put the anchor text to the very back of your mind. Get back to basics!
When you've reached an agreement to post with your blogger, go back to your plan for this campaign – you're going to create a blog piece aimed at an audience likely to share and comment on the article which will increase overall visibility for your client and the site owner.
Get your creative juices going and either meet with colleagues to discuss content ideas, maybe contact the client and ask them to contribute with quotes or industry news and developments to help make the article different to all of the other latest smartphone articles, (sticking with our example).
You might just find that your branded anchor text flows into the article, this can happen when you least expect it and is often the best way. You can be midway through a sentence or paragraph and almost without noticing you've actually written your text in perfectly.
This is much more likely to help you get your article – and link – posted on your desired site than an article with the anchor text in before you've even come up with your article.
Nobody wants spam – the client you're working with won't want to be associated with more quality articles, the site owner won't want it on their site and the visitors won't share it, meaning the whole campaign fails.
Instead stick to the basics of good quality writing and combine them with the latest strategies and you'll be on the road to success, putting a smile on the face of the blogger – who gets a good quality article and also the readers.
Having placed one article on a top quality site, you're on your way to building a relationship with that blogger which is only going to be beneficial going forwards. If you can work on a regular basis with the blogger, then you're doing a lot of the groundwork for future projects as you go.
You know what the blogger likes, the blogger likes you, and they're more likely to publish you next article, and the next and the next. Getting it right first time can be groundbreaking, getting it wrong first time could spell the end.
If your strategy is "produce content for marketing", you will fail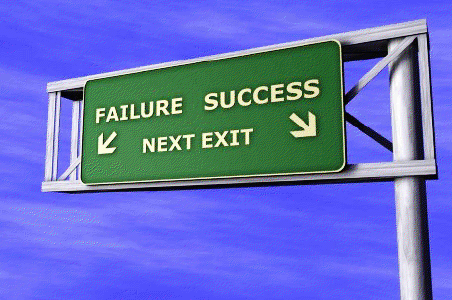 An article I really liked recently was A Little Less Pointless Conversation Please, by Karen Webber of NewsReach, who asked "how do marketers ensure they are feeding the insatiable content beast but getting heard above the noise created by thousands of brands adding their voices to the mix?"
She answered this by saying "If your strategy is "produce content for marketing", you will fail. You need a solid understanding of your target audience – specifically, you need to know what makes them tick and what their pain points are – and what they need from you.
You need to be realistic but ambitious with setting targets for your content marketing programmes, and you need to know which metrics to analyse and how to be agile enough to adjust your strategy when the time is right."
I couldn't agree more.
Remember What You're There to Do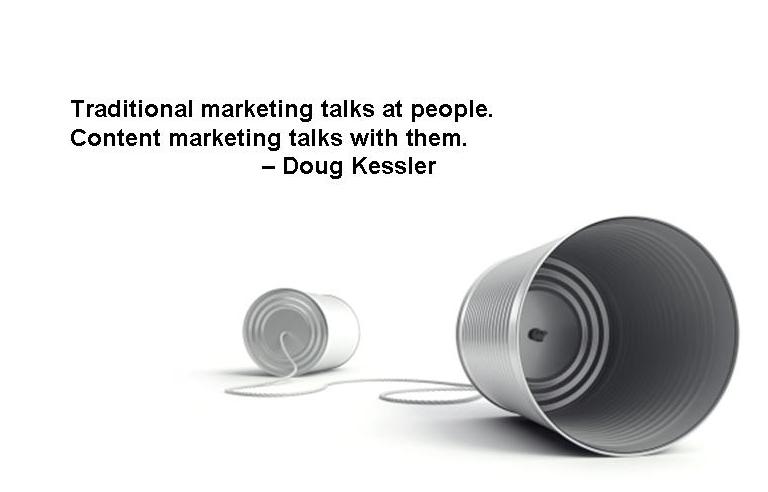 When you do take the link and site you're working with into account, don't forget that you're technically working on their behalf. While it's true that the blogger wants only your best work, and you should be striving to produce that anyway, it would reflect poorly upon your client if you were to churn out some drivel that means nothing, reads poorly and, therefore, makes the client look unprofessional or far below the standard that they are.
Whether you're working with a global brand or a small startup from the industrial estate round the corner, produce your best work for them as if you were an employee. Would you write poor quality content for your own blog??
If you only take one thing away from this article, let it be this:
Success only comes before work in the dictionary. To complete a content marketing campaign successfully, you have to get every single aspect right. From the initial outreach email – which, like the article, is all about the wording – to the final piece you send through to the blogger, you need to produce your best work.
You want to create content that is likely to impress, inform and engage; rewarding you with an article that you can be proud of as well as positive comments on the bottom of the piece, plenty of shares and the link you've been tasked with acquiring. The link should be your reward for a high quality article, not merely the goal.