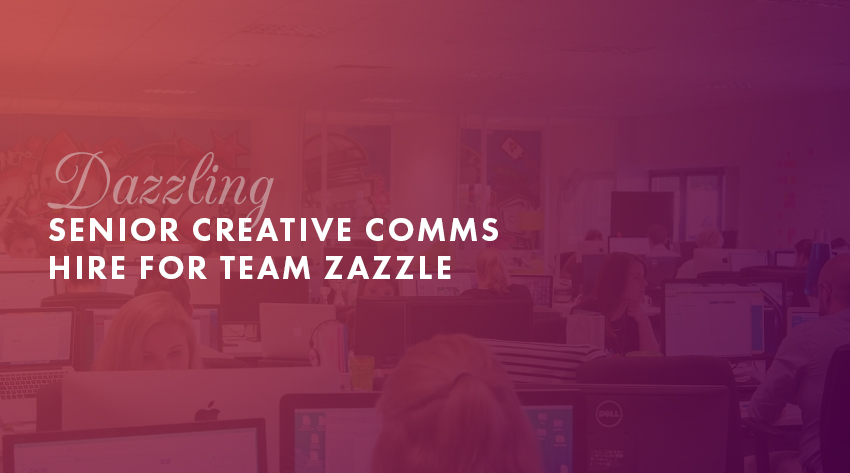 Dazzling Senior Creative Comms Hire for Team Zazzle
Zazzle has kicked off its 2016 growth plan by securing the services of 'game changing' senior PR leader Sarah McGhie to run its in-demand creative communications team.
McGhie has taken on the newly created role of Head of Creative Comms having previously been Head of PR for Domino's Pizza Group.
Her remit is to grow Zazzle's integrated PR, Blogger Relations and Social offering by seamlessly combining traditional creative comms experience with cutting edge digital thinking.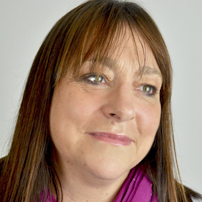 Speaking about the new role she said: "I am so excited to be part of the Zazzle Media senior team and to take on this newly created role.
"I had been aware of and admired MD Simon Penson and Zazzle for a couple of years and had always thought there was room there to be innovative with a creative PR offering.   Now I am in the enviable position of being the one to implement this and throw away the stale 'this is how we have always done it' PR rule book.
"The culture here, and indeed across all of the Stickyeyes Group, allows for fresh thinking and encourages creativity and passion."
McGhie's role will also encompass pulling the 'best of breed' thinking from across the wider Stickyeyes Group, of which Zazzle is part, to create a world class creative communications offering.
For Domino's, Sarah was responsible for ROI within the UK and German markets and oversaw consumer, internal, crisis, IR and also worked as key member of the strategic global communications team.
Most recently her role encompassed all aspects of the recent Channel 4 documentary 'A Slice of Life' from inception and content planning through to advising on set throughout the filming period.
Prior to working for Domino's, Sarah worked in the drinks industry for 15 years and over a period of a decade worked as Head of Communications for Charles Wells Brewery. Here, she oversaw consumer brand campaigns for Red Stripe, Corona, Kirin, Bombardier Bitter amongst others and was the strategic communications lead responsible for the merger with Young's Brewery and then the acquisitions of the Courage Brands by the newly formed Wells & Young's Brewery.
In addition to an existing client roster that includes brands such as Superdry, AO.com and The Money Advice Service she will also be tasked with growing above the line PR business.