Growing Fast? How to Scale Quality Content Creation
In spite of working for Zazzle Media for almost a year, I am still frequently asked by semi-interested friends and family exactly what I do.
They wonder what drives me to live my life at such a crazy speed; rushing from client meetings to school plays with my trusty laptop at my side, tapping away at the keyboard during the interval, recording a funny conversation for a future article or bookmarking an awesome blog to share with my team.
My answer is simple; we create awesome online content on behalf of the clients we work for.  They look at me in strange wonderment.  But surely that's not a real job, is it?
But real job it is, and quality content marketers are fast becoming highly sought after individuals as the amount of online content being produced explodes and an increasing number of online brands realize the power of good content when it comes to driving traffic, increasing conversion, improving their brand awareness and building quality links.
However, creating good content is not easy and it's certainly not quick, which can make scaling a profitable content creation and outreach team challenging.
Up until very recently the answer to the digital content conundrum was seen by some as a problem that was easily and cheaply solved by throwing some money overseas and then sitting back and letting your spammy links and spun content success roll in.
However, as we all know, this approach has resulted in hundreds of penalized sites and has left a fair few disgruntled heads of SEO scratching their heads and wondering where it all went wrong.
As my lovely mum always used to tell me when buying another pair of bargain £5 shoes (that would inevitably break later that same day) 'If you buy cheap, you buy twice', which is a mantra anyone considering throwing their hard fought marketing budget at the cheaper option would do well to remember.
Producing a few generic guest posts and arranging for some low quality sites to publish them for you is relatively easy, and there are an increasing number of 'so called' digital marketing agencies springing up that will do this for you for just a few pounds a link.
Zazzle Media WONT do this for you (although it would be a darn site easier if we did). We pride ourselves on doing things differently and believe that if a jobs worth doing, it's worth doing well – An attitude that has won us some seriously good results and some fantastic clients.  However, this quality approach takes longer and makes scaling a business with quality content at its core much more challenging and ambitious.
Scaling any area of a business is fraught with questions, problems, issues and challenges but that shouldn't stop you from doing it if you have identified a gap in the market, the demand for your product offering is high and the financial rewards make good business sense.  This journey is often described as having three key stop-off points – The Jungle, The Winding Road and the Highway.
Most start-ups don't make it out of the jungle, but I believe the
Zazzle Media Content Team is well onto the Highway, pulling moonies at all the lesser agencies left behind on the winding road.
For the purpose of this article, I am going to focus on scaling content only.  I'll leave it to the more experienced and much cleverer business MD's and CEO's to talk about scaling a business as a whole.
During a recent development meeting, I was asked what I was most proud of during my time at Zazzle Media.  A question I was able to answer without a moments hesitation, as without a doubt it is the rate at which we have been able to scale our content production. With just a few minor tweaks and implementations.  We have increased our content output by almost 200% in just over 9 months.
It hasn't been easy.  Here's how we did it.
Creativity
My last blog post was about nurturing creativity within teams and you can read about that here.
We have a structured approach to creativity and the application of this approach is something our MD Simon Penson is passionate about.  Applying this process during every creative meeting is essential to ensuring your content efforts are maximized.  There is little point in 5 people huddling around a whiteboard for an hour talking in very general terms about the client you are working with and the success you hope to have.  Having a structure will make sure your ideas are completely aligned to the clients goals, and that your content will appeal to the right audience.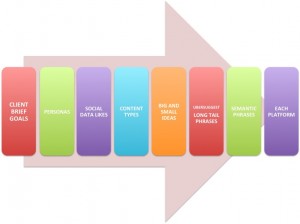 Clients
Understanding your clients and regularly communicating with them is essential.
As you grow, speaking on the phone to each and every client you're working with every day or so becomes impractical and unnecessary, so look into other ways of communicating your efforts with clients and agree this method at the start of each campaign.  We use regularly use Google Docs to track and share campaign progress with clients, but there are a number of other online tools you could use.
Use your time wisely and make your phone and email contacts with clients meaningful and valuable.
Team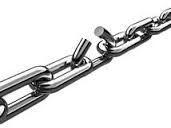 You are only as strong as your weakest link
Having the right infrastructure in place is absolutely essential to scaling your content team.  Nick Eubanks, VP of Digital Strategy at W.L Snook and Associates describes how he looks for three base characteristics in his team members in the guest post he wrote here for Cucumber Nebula:
Self Motivated – someone who is able to run with tasks or requirements until completed
Problem Solver – Doesn't stop at speed bumps, not afraid to ask for help, but who only does so after making significant attempts to find a solution themselves
Creative – If there is a fork in the road and option 1 isn't the best option, and option 2 is closed, this person makes a new road and a better option.
You need people on your team that are as committed to your clients as you are, who consistently go above and beyond to achieve goals, and most importantly when trying to scale, people with an insatiable appetite for continuous improvement for themselves and for the team.  Someone who isn't afraid to challenge the Status Quo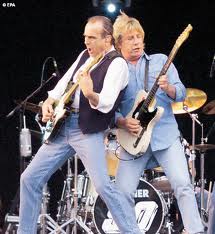 (not these ones)
We use the project management system Basecamp to allocate tasks to individuals, and trust that person to complete the task to the best of their ability whilst flagging up issues and hotspots.  Work is planned and allocated at the start of each month and continuously monitored to make sure everyone is on track.
Process
Our attitude to process is to KISS (keep it simple, stupid)
Communicating a simple, smooth process to your team and your clients so that everyone knows what will happen from the start of a campaign right up to the end mitigates the risk of nasty quality issues.
Quality is a subjective measure. What is considered quality for one client is unacceptable for another. This makes feedback from a client about quality difficult to challenge and resolve, particularly when completing guest posting campaigns measured on a sites metrics such as page rank or domain authority.
Having internal measures and a quality benchmark in place should help counteract any challenges about 'quality' look and feel.  This could be measured on
General look and feel
Quality of other guest posts on the site
Quality of the language used – i.e. is English the bloggers first language?
Does the site look 'real' – active social following? Regularly updated?
Does the blogger advertise guest posting submissions and links for sale
As a team, I want us to feel proud of the work we do, and not become complacent.  Mediocre should never be enough!
Tools
There are a huge number of tools at your disposal to make the process of content creation and outreach quicker and slicker.  I wont list them all, but some of our favourites include:
Know your Limits
As a content marketing manager, there are a few key questions to ask yourself before committing to any content campaign:
What does success look like?
What is my team's current capacity and can this be improved?
What are my running costs?
Is my pricing right?
Does the timing work?
What else are we committed to?
You should keep a close eye on all of these areas and record the results after each campaign to ensure you are protecting your performance, quality and your bottom line.
For example, knowing your contact (emails, tweets, phone calls) to live placement ratio will help you understand if your pricing is right, where and when to scale up/down, and ensure you have the right resource in place to handle future orders.
Contacts
I have saved the best and most important aspect of scaling content to last.  Building and maintaining relationships is the content marketers bread and butter.  The old adage of 'It's not what you know, but who you know' is what has made the difference to our content production efforts.
Outreach is resource draining and laborious.  Making your email to a site owner sing out is a skill that takes practice and there is no silver bullet to make this very human process easier.
To a large degree it's a numbers game, and (depending on the niche) you can bank on between only 15-20% of the site owners you contact actually getting back to you.  So it makes sense that once you have built a relationship with a blogger or site owner, you cherish it.  Speak to them regularly, share stories, have a laugh and help them out wherever you can, even after they have published the content you originally asked them to.  You never know when you might need them again.
We regularly write guest posts for several bloggers in a variety of niches in order to keep a relationship going – and we don't even want a link back most of the time. Bloggers are real people, not just link opportunities, and treating them as such will open exciting doors for you.
Using a link building tool will significantly help to manage this process, and we have found BuzzStream to be one of the best for managing our large bank of contacts. But, a well managed excel document separated into 'niches' for ease of reference works equally as well for smaller enterprises.