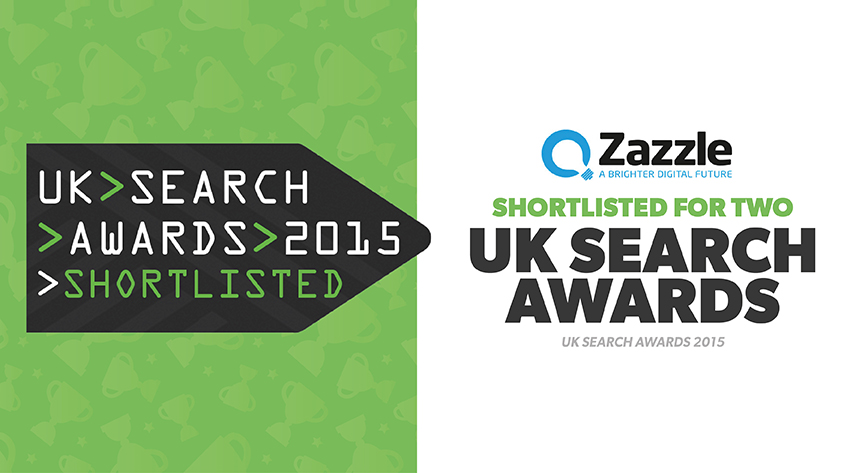 Zazzle Nominated for Two UK Search Awards
We are delighted announce that Zazzle Media has been shortlisted not once, but twice at this year's UK Search Awards.
The team's work has been nominated for two categories including, 'Best use of Search – Retail' and 'Best use of Content Marketing' for our work with SKYN and AO.com.
Competition for the UK Search Awards is always fierce and this year is no exception, with Zazzle going up against campaigns for Vodafone and Toys 'R' Us.
Speaking about the nominations Zazzle MD Simon Penson said: "The team are on a roll at present after picking up a gong last week at the UK Social Media Communications Awards and it's nothing more than they deserve. The work every last Zazzler has put into our client campaigns over the last 12 months has been nothing short of awe-inspiring and we all have our fingers crossed for the event!"
Zazzle's sister agency Stickyeyes will be joining us with two further nominations within the 'Best Large SEO Agency' and 'Best use of Search – Gaming' categories.
The winners of the UK Search Awards are set to be announced at The Ballroom, South Bank, London on Thursday 26 November 2015