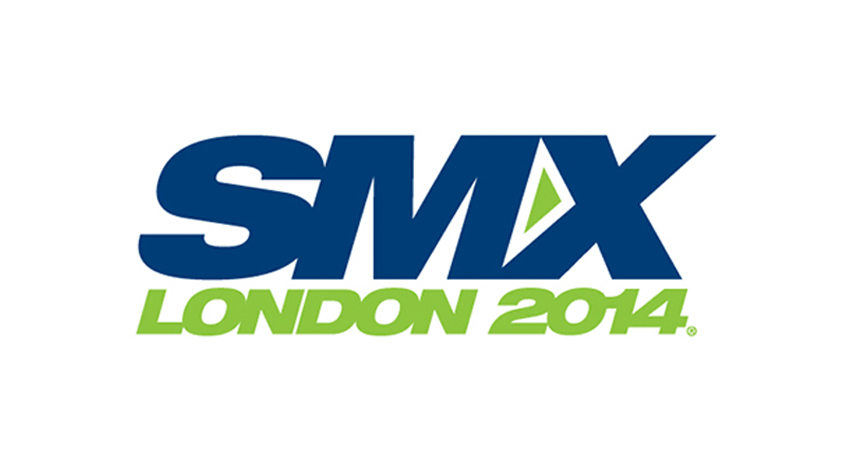 SMX London 2014 – 15 Tools To Help With Link Analysis
Below is the transcript from James Perrott's talk from SMX London 2014.  In it our Head of Search and Data gives you 15 great tools to help you with your link profile analysis and penalties…
Working at an SEO agency means that we're presented with a huge variety of toolsets all covering the same thing and it's sometimes nigh on impossible to differentiate between them all and identify which is best for you. Like anywhere else, price is usually always a deciding factor, but you NEED to use what is right for your situation and brief the benefits into the people signing off the budgets properly.
There are tools in this area that you MUST have in order to get all the basic link data together.
Slide 4/5
Majestic SEO – This tool is our most commonly used within the Search team at Zazzle and it allows us to quickly identify good and bad links, what anchor texts are being used, where the links are pointing to and link velocity. Majestic's Trust and Citation flow are very accurate and we have certain rules in house as to what deems a good link and a bad link. Having recently brought out topical trust flow, it allows us to see whether or not a site's links are relevant to the client's niche, which it should naturally be.
Slide 6
AHREFs – AHREFs has proven to us that it is the freshest source of link data when looking at the last 30/60 days of links. Due to the freshness of the data provided, it's an absolute must in our toolset when looking at link analysis/penalties. Aside from link analysis and penalty work on your clients' sites, it allows you to see quickly what methods of linkbuilding your clients' competitors are using with their anchor text snippet feature.
Slide 7
Google Webmaster Tools – Having access to your clients' Webmaster Tools data is imperative when working on penalties. On more than one occasion, we have now witnessed links pointing at clients' sites from WMT, that aren't in any other link data tool, including Majestic and AHREFs.
These are MUST have toolsets when running link analysis and penalty work as they provide all the link data which you're able to combine and put into one spreadsheet.
There are toolsets which make this work more visible and easier, these tools include:
Slide 9
Cognitive – Cognitive classifies links in a 'nice to the eye' manor, which makes presenting the link data to other internal stakeholders much easier. There used to be a large problem with Cognitive in regards to the freshness of the data, but this has been addressed by adding the ability to plugin Majestic's data. You are able to quickly identify where your clients' websites or your own need links, whether it be blog links with a PR 2-5, it really allows you break this down. Everyone in the digital marketing world loves charts and Cognitive has plenty, which allows presenting this normally boring link data, a fun and easy task. You are also able to manually review each link and see where it sits within the site, much like LinkRisk.
Slide 10
Cognitive Chart – Here you're able to see where your links sit, in a blog post or in a group of links, etc, and on what categorisation of site.
Slide 11
LinkRisk – When dealing with penalties, you need to know that you've got the right piece of software to tackle it with, as it's such a sensitive issue. Businesses can be losing money, making people redundant, so ensuring you have the best chance of removing said penalty is a MUST.
LinkRisk is the best piece of penalty software that we have used at Zazzle, as you're able to import Majestic/AHREF's data to it and quickly see whether or not the link is live still and the response code of the page – a large chunk of the initial analysis.
A manual checker allows you to see where the link is placed and this proves useful when we conduct manual reviews of vast link profiles as it allows us to subjectively identify whether or not the link is natural or not. We are seeing more and more examples of the placement/location of a link playing a heavy part in website penalties. You can see this on the next slide…
Slide 13
Link DTOX – Link DTOX was our previous preference in regards to penalty software, but the price soon put us off and the inability to manually review links allowed for mistakes to creep in as we were placing huge trust in this piece of software and domains such as the Daily Mail, YouTube and TalkTalk were being mistakenly placed into automatically created disavow files.
Link DTOX boasts of a feature however called 'Link DTOX boost' which supposedly forces Google to crawl your updated disavow file quicker than average, which can result in a penalty lifted much quicker. We haven't tested this feature, but we can sense bullshit.
Slide 14
Barracuda Panguin Tool – This tool allows you to sync your GA account to an overlay which displays all published penalties. If your traffic appears to have taken a hit on or just before/after an update line, you know this isn't a simple coincidence and you can then begin investigating.
Slide 15
SearchMetrics – Identifying historic drops in traffic and penalty related issues is much easier with a piece of software called SearchMetrics. If you're working at an agency, really make use of it in your weekly/monthly reports as it really shows off what great work you're doing. You should be able to correlate great work that you're doing, such as a piece of content going viral and a spike in search visibility as that piece of content may have attracted some high quality links. Make better use of it. Some examples of SearchMetrics successes and disasters are next…
Slide 19
ScreamingFrog – ScreamingFrog is normally used for technical audits and that's a great way of utilising it as it's a great tool for crawling and getting a technical overview of a site's performance. However, we're now starting to use it in a variety of different ways at Zazzle and this includes running LIVE/LOST checks on data exports from Majestic. You do this by exporting link data, then configuring filters to crawl for the domain, which will then return a spreadsheet of all the links and whether they're live or not.
Slide 20
SpyOnWeb.com – A really useful tool when looking at low quality sites to identify whether or not they're part of a larger network, is spyonweb.com. A good tell-tale sign of whether or not sites are part of a network is if multiple sites are using the same GA code, which is picked up with this tool. When looking at the IP addresses, you have to be careful as smaller blogs and sites will be using shared hosting which then includes X number of other sites.
Slide 22
Rmoov/Rmoov'em – At Zazzle, we're firm believers of at least running one removal campaign once all the low quality sites have been identified. We know this is time consuming and is a cost to the client, but this can be minimised by using a tool such as Rmoov or Rmoov'em. What these tools do is send out mass emails which use a template to all website owners on the low quality list and ask them to remove the harmful links. The tools search for emails assigned to the websites, through whois.
Slide 23
Link Audit – Link Audit is another piece of link removal software, but one we've had much more success with. This is because it doesn't solely use emails from whois to contact webmasters, it can also use websites' contact forms as it has the ability to crack captcha codes, which can stop other software from using this method. It has a FREE link management CMS which also gives you an overview of how the campaign is progressing and if the website is obviously fuelled with spam, it will directly contact the host to make them aware. Unfortunately, the software is quite vulnerable and crashes sometimes as a PC is required to be turned on whilst the campaign is running.
On a side note, we believe in running physical link removal campaigns because we have witnessed Google crawl websites WITHOUT disavow files included, which have been uploaded and lead to the removal of the site's penalty. As bizarre as it sounds, we had an ongoing case at Zazzle where a site in the gaming niche, which is notoriously spammy, was being given manual penalties and having them removed on a fortnightly basis because it was, and then wasn't, crawling the site with the disavow file – CRAZY!
Slide 24
Rank Tracking Software – Penalties and poor links often stop your main keywords, or particular keywords from ranking well (on the first page, or top 3). Making sure you track these keywords is imperative and at Zazzle we have experienced ranking flux immediately after submitting reconsideration requests and disavow files – almost as if Google has instantly crawled the site without those links included in the disavow file and you are able to see the benefit of monitoring rankings daily.
Slide 25
Frutition – Frutition is a more intelligent version of Barracuda's Panguin tool. Much like Panguin, it plugs into your GA and gives you organic traffic growth/drops directly from the updates. Because of this, it gives you as much of a definitive answer that you need from these updates. It categorises the impact into growth (green), mediocre (yellow) and negative (red).
and here are the slides…