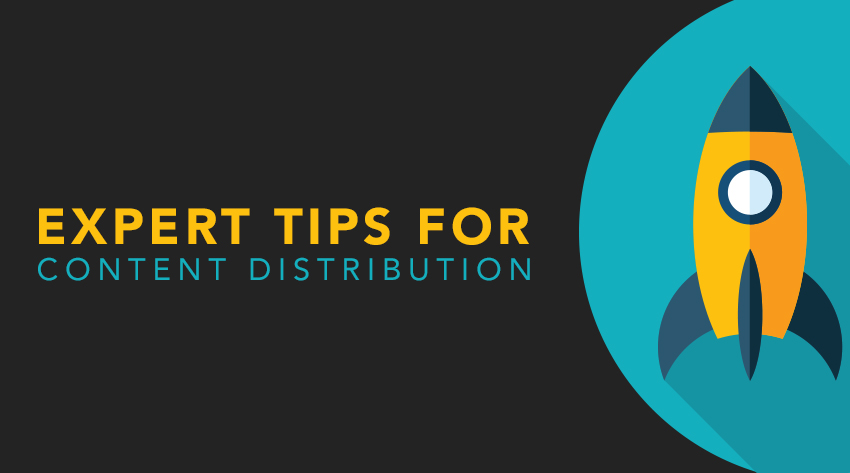 Expert Tips for Impactful Content Distribution
At Zazzle, we talk a lot about content. A lot. Like, loads.
Be it written, visual, interactive or even scratch and sniff, content is the currency of the web. Your currency.
Imagine you have a pocketful of change and decide to walk down to the newsagents for a Double Decker and a can of Bass Shandy. If the coins are content and the sugary goods are search visibility, then your friendly local newsagent behind the counter is Mr. Google, who secretly, behind his smiling façade, is greedily putting up the price of penny sweets and tinned peaches.
But imagine you could use that change again elsewhere and give it to many more newsagents, who are really interested to receive it. Without handing more of your currency over, all of a sudden your return – search visibility (and sweets) – increases.
This is the way Google is working in a Hummingbird/post-Panda world, and the key to it is finding people who want your currency. In return, you get more back.
With recent filter updates and refreshes, Google is not only penalising the spammy but also rewarding the natural, and to be natural, you need content and people talking about that content.
Intelligently distribute your (carefully strategised) content and the returns will come.
Many of my colleagues here at Zazzle have waxed lyrical in the past and very recently about the need to understand your audience, identify opportunity and create/distribute based on that. In order to do this effectively, a wide range of tactics are needed.
A few months ago (is December really six months ago?) I wrote a post on the Zazzle blog regarding Google Analytics by collating views and opinion from experts within our digital marketing industry. To follow up, I've decided to again enlist the help of digital experts to give you tips on how you can maximise distribution to increase your search visibility returns as part of a content strategy.
Firsty, digital guru and friend of Zazzle, Mike King, from iPullRank.com talks about leveraging existing audiences to generate links and social engagement for content such as e-books…
The tip – My favourite way to kick start an e-book is to do a guest post of the content fully or some tangential piece of that content on a popular blog in the space, then put Pay With a Tweet on the landing page to get the download. 
Why – It's a good way to get a lot of coverage right away on some content, send some link equity back to your own site and get a ton of qualified traffic.
How – Write your e-book or white paper, but save some juicy data for the post or series of posts that you'll place on a variety of different outlets. Create a landing page where the user can download the e-book with a widget that you create on PayWithATweet.com. Link back to the e-book landing page from your posts.
An example of it in use – Oli Gardner used this approach with his Noob Guide to Online Marketing on Moz – and then built this landing page
Michael Brenner, VP of Marketing at business giants sap.com, focused on the importance of getting efficiency from content distribution by maximizing owned media, in addition to paid and earned…
The tip: focus as much on distributing your content as you do on creating it. Why: Even good content needs a little push. When Hollywood movie studios spend millions of dollars creating blockbuster films with top actors and the best digital sound and effects, they do not hope the movie just takes off virally. They spend 40-60% of their production budget on promotion and distribution.
How: It's important to maximize paid, owned and earned media for maximum effect at the lowest cost. So you start with your owned channels (online and offline, social channels, etc), then spend some money promoting the content to new audiences who may not be a part of your inner circle. Then if the content is good, your followers and fans and the paid visitors will share it, providing earned exposure.
Example: One example we created at SAP was the 99 Facts on The Future of Business. We released it on slideshare, then promoted it to the SAP Business Innovation blog, then to Forbes where we pay for access to their BrandVoice platform and finally, we syndicated the blogs through paid distribution (Outbrain). This resulted in a massive number of visitors, shares and engagement with new audiences.
Simon Penson, Zazzle Media's very own founder & MD, talked about the importance of matching platforms to audience profiles…
"Distribution is often looked at in a two dimensional way when, in reality, the process should be as creative as the initial ideation process and the creation of whatever it is you are sharing. We plan the 'where and how' piece of the campaign as thoroughly as we do the 'what' and that requires process around the segmentation and understanding of the audience. I have written in a little more detail about that in the past but in simple terms it begins with persona creation and mapping of where those groups can be found."
"You then match the various distribution options to those profiles. For instance, reaching a 19 year old football fan may involve a lot of paid social media targeting as well as PR to a few specific sport or gossip sites. We may also be able to 'hit' them using email and even site takeovers/sponsorhsip if the opportunity is large enough."
Nabeel Butt, Web Strategist at searchenginelead.com, says it's important to ensure that once you have created your content for a specific audience, make sure you distribute it directly to them…
I usually look around within my community and find problems the majority of people in my circle are facing. This is usually done on Twitter, but it could be personal chats or emails but the idea usually comes when I find a lot of people asking questions on a particular subject.
So the best tip I can leave on the table is "find an unsolved problem in your industry and solve it." Or take a different angle on an already solved problem.
Let's talk about how I accomplish this… There is no hard and fast rule to come up with a solution. It sometimes takes days of research, like I did for my recent post on Ecommerce Store Commandments and sometimes it is just a plain interview where you prepare questions and put them in an order.
Taking the example of the Ecommerce Store Commandments post above, to promote it, I'll simply do research on Twitter and Facebook to find out people who are into E-commerce (Entrepreneurs, SMBs, Local Businesses) and pitch it. Or I'll share it with people who are closer to my mentioned range of audience and can flip it around. This makes it more interesting when your friends are somehow associated with an online business and can help you out to make it viral. Ultimately my best distribution tip is to find those people I identified as having the problem in the first place!
Danny Denhard, SEO Consultant (@dannydenhard), focuses on using existing platforms to leverage audiences within your industry…
Leveraging CRM and email
Leveraging CRM and email is essential in creating the best noise around your quality content, something which many people overlook is leveraging your demographic data from your email and importing into different broadcast networks. Never be afraid to leverage your employers or influencers network with your content. 
For example, on Google+ (this does not work if you have a brand page) if you want to import a very specific targeted list: 
You can go to "People" in the drop down, "Connect Services" and then select "Open address book". Then select CSV and you can import your targeted list, target them with your content and even notify them via email. There are a small number of businesses who use this tactic at the moment, but rather than being too intrusive you can notify them via the notifications bell in Google products and it will email them.
The other benefit of using Google+ is +1's; brands can build a very tailored and engaged group/community around comments and +1's around content and URL's.
Obviously you should only do this for very specific content and not every piece of content but if people then interact you can message them directly via +username and create bespoke content for them and add notes into your CRM that they are an engaged user. By having a super accurate list of users and what platforms they engage with most, you can engage them with your brand on the platforms they want notifications on.
This can also work across Facebook pages (algorithm and brand affinity depending) and for Twitter advertising or building your organic network, however both platforms have limitations, especially Twitter with the current targeting.
Bespoke content – multi platform
With the huge number of platforms that are available for content marketers, this should be treated as a great opportunity. With quality content you can often repurpose or retarget across different platforms to hit a wider audience base.
For example, something that Mashable and The Motley Fool do well is to take some of their better existing content, amend to deck format and upload to Slideshare. This leverages the power and popularity of their brand, (almost) ensuring they hit front page on Slideshare and drives a number of views and click throughs.
Adidas is particularly smart in using imagery across its social networks to really target and leverage their content for maximum exposure. The blend between video, images and how they integrate imagery into their advertising campaigns often makes adidas stand out from their competitors and creates ultra shareable campaigns.
The multi platform approach is a tactic I use regularly and has worked pretty well both for large companies and smaller companies needing to bring exposure to their brand.
Easy projects that you can get started with are infographics and large data centric projects:
On data driven projects, (usually) you have huge amounts of data collected, with visual style content you can be limited in terms of size or the ability to visualise that particular piece of data could be difficult, whereas with more text based platforms you can expand on a specific piece(s) of data. Using the data you have, you can start to build out multiple articles (data dependant), I tend to stick to two custom articles (due to time and cost per project):
Here is an example you could use:
Platform 1 – Slideshare: Use content assets and build a creative and blend of text and images deck for Slideshare. Slideshare rewards great content and hitting popular sections or homepage drives large number of views and click throughs.
Platform 2 – Medium: Create targeted longer form articles, Medium has a broad readership and attracts a wide audience. On content for Medium you should always try and entice readers with a blend of visuals and content with the idea within 600 – 700 words. The longer it takes to read, the harder it will be to target them with your content and keep the reader engaged.
Platform 3 – LinkedIn Today: Build your content for your professional audience for LinkedIn's new publishing platform. LinkedIn is a simple way to gain exposure and influence your professional network with a piece of content that may not have been completely relevant in its original form. I have found, from using LinkedIn's platform, your headline is the main driver for reads so ensure it is compelling and targeted.
What is great about the three platforms mentioned is you have free stats built into each platform so you can assess what has worked, how many visits and reads your content has had and what worked. You have the ability to influence readers cross platform and also helps to understand how each platform works.
Natalie Adis, Owner & Founder at socialsplashguru.com, talked about social and how quality is more important than quantity…
Many clients of mine are mid-size business owners, who are recently changing their opinion of digital marketing. They are mainly sole-proprietors or partnerships with either little or no virtual presence at all. Therefore, when coaching business owners about the power of social media, it's key not to overwhelm them. This leads me to one of my key suggestions that can be applied to content distribution:
"Keep it simple, and don't sacrifice quality for quantity." Many business owners get excited about the fact of joining every social platform known to mankind.
The common belief is: "If they create enough profiles or pages they will have a multitude of virtual storefronts. Meaning the sheer number of platforms they are on should inevitably increase visits and turn users into fans."
But, we here in the "digital world" I wish it could only be that easy. I can't tell you my frustration with the amount of social platforms I visit on a daily basis that are full of huge time lapses between posts. Many of these businesses promise to get back to their customers in a timely manner and never do. These are examples of companies over reaching with their social media campaigns, and many of them don't have the time, resources, or knowledge to manage a social media presence of four platforms at any given moment.
Furthermore, companies who are new to SMM, should try to create and maintain a qualitative experience for their customers, perhaps on just one or two social media platforms. By doing this, they can ensure that a plan can be created and executed effectively by using either a content calendar, or a social media dashboard like HootSuite, to schedule advanced postings. Both of these examples help save time and are very friendly to a business owner's pockets.
Recently, one of my clients approached me asking, "Why isn't anyone engaging on my platforms?" After conducting a social audit and gap analysis, I saw that each post didn't flow from one idea to the next. This is how I knew they were just posting anything and everything, in order to just have something appear on their streams.
After consulting with this particular client, I suggested that they streamline their online presence from seven platforms to two. The five that we streamlined had less than 50 users each and were really getting in the way of developing the current social engagements that were already happening on both, Twitter and Instagram. After cutting the other five social media platforms loose, we were able to reach over a 200% increase in engagement on Instagram and Twitter, in just one month. We identified who their target audience was on those platforms and created a content calendar that gave their fans a reason to stay engaged. This is a result of "keeping it simple" and focusing their efforts on "quality over quantity".
Ann Handley, Chief Content Officer at marketingprofs.com, reminds us that it is important to distribute curated content, not just content you create yourself…
Connect with influencers in your industry to amplify your content marketing efforts. But expand your definition of "influencer," because in our content-driven, socially connected world, many of us are "influencers." You can use tools like Little Bird or platform-specific tools (like advanced Twitter search) to search the social graph to find "insiders" on your topic, or you can spend some time on the various channels doing your own research. (And by "research" that I mean "actually engaging there.") 
For time-stresed companies, here's a Content Hack: Try curating instead of creating. Here's what I mean: A few months ago, the MarketingProfs team bonded after hours at Bowl and Barrel, a Dallas-based bar and bowling spot. I shared a photo from there, because it's what I do when I'm in a ridiculously photogenic place: the interior brickwork just begged to be Instagrammed. So I did, and I geo-tagged the location. A day or so later, Bowl & Barrel featured my photo (with full credit) on its burgeoning Instagram feed.
Monitor social feeds for fans creating content at your own establishments. Seek republishing permission and republish on your own feed. You're recognizing your customers and making them a star for a day, while also sharing relevant content with your own audience. Win-win.
See more at http://www.annhandley.com/2014/04/16/content-marketing-15-minutes-day/#sthash.cWGJHizT.dpuf