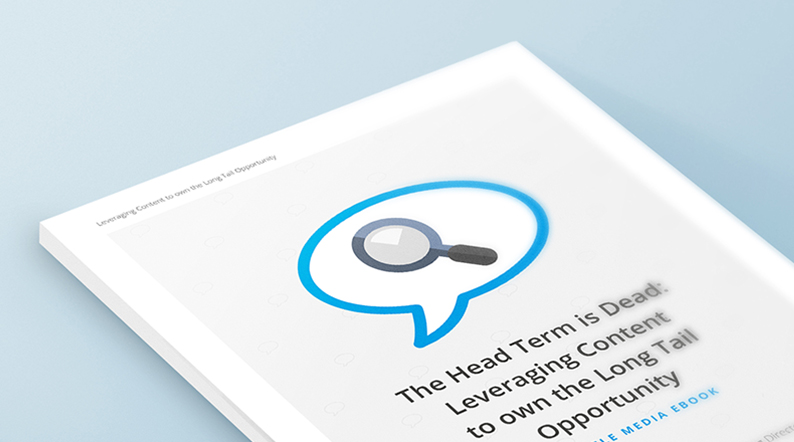 Free eBook > Long Tail Content Strategy
With 2016 just around the corner marketers across the globe are redoubling efforts around research and planning to ensure their brands stay ahead of the competition.
It's a massively important time for those involved in digital strategy and it's for that very reason that we are today launching our latest ebook: The Head Term is Dead: Owning the Long Tail Content Opportunity.
The 16-page guide shares the secrets behind one of the most exciting digital marketing opportunities around right now – how to tap into the massive change in how organic search traffic is being distributed.
Work we have done over the last 18 months has proved that there is a seismic shift away from head terms being the sole bastions of significant traffic and into a new era of long tail opportunity.
All of this is being driven by an increasing personalisation of search results thanks to the ongoing development of Hummingbird and RankBrain-led algorithm.
It's something we spoke about recently at PMI London and you can see the presentation to support that view below.
If you want the ebook yourself then simply follow the link to your free download and give the strategy a go for yourself.
The content covers:
A data-led understanding of why the long tail is a growing opportunity for growth.
The process we follow to gain market and competitor insight, allowing us to maximize return on investment from the resulting content creation process.
How to build the content into your wider content strategy – and why it's important to have it for the sake of variation.
A blueprint to follow to do it yourself.

Long Tail Content Strategy Presentation