Leverage the New Facebook Competition Rules for Growth & Engagement
This past week Facebook announced a change to it's terms and conditions for competitions on brand pages. On the face of it the news seemed like a relatively minor legislation change, but the ramifications of the side-step are huge.
Facebook has been a tough platform to crack from a commercial perspective but the recent IPO is accelerating plans to make monetisation a primary focus; which opens up a raft of opportunity for marketers.
Initially competitions were an incredibly powerful way of building audiences, which could then be engaged with and monetized but in recent months changes to rules and regs had made them much less effective as an audience acquisition method.
That could all be about to change however….
For a while now, brands have struggled with a few things regarding Facebook competitions…
Sticking to Facebook's competition guidelines
Extracting true value from Facebook competitions
Navigating users to Facebook competitions since the timeline change that stopped brands setting apps as their default tab
Brands have taken a few different approaches to combat this…
Breaking guidelines and hoping to get away with it
Frequently posting links to their competitions
Pushing page likes as an entry mechanism
The big change in the guidelines is that brands can now leverage post-level engagements – likes, comments, private messages (but not shares) – as entry mechanisms for their competitions.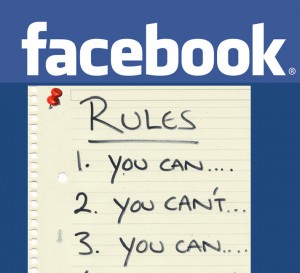 As someone who managed social media for a big brand in recent years, for me this has been a long time coming.
It's understandable that Facebook wanted to restrict the manipulation of post-level engagements to game Edgerank, Facebook's own newsfeed algorithm. However, now it seems that Facebook has finally reversed its stance on this… "Good!" I hear you cry, however let's not pretend that this is for any other reason than Facebook's own benefit…
The idealistic side of me sees the benefits of this change for brands, some of which I'll look at in more detail:
Improve engagement to increase reach and visibility via Edgerank
Embed Facebook competition posts on sites to directly contribute to engagement from outside of Facebook
Use promoted posts to drive post-level engagement in newsfeeds and again directly contribute engagement from off the brand page
Significantly reduces risk of competitions being banned/stopped due to breaking guidelines
Increased competition entry numbers (leading to potential bigger data capture for post-campaign marketing?)
Allows users to enter competitions via mobile, something that's been a bugbear of social marketers and brands for a while
Social signals (whether they are or aren't a contributing factor to rankings now, they will be)
But of course, the realistic (cynical?) side of me clearly sees the ulterior Facebook motives too, again some of which I'll talk more about:
Facebook gets MUCH more data about users who enter competitions, specifically what they Like
And using that data to serve them more targeted ads to drive better performance and therefore better ad sales
Facebook could charge brands to run competitions
And from a user point of view (we're all Facebook users as well as Facebook marketers!), there are also things to consider too…
Lots of competitions in our newsfeeds from brands we like, asking us to LIKE LIKE LIKE
Lots of competition in our newsfeeds from brands we don't like, via promoted posts, asking us to LIKE LIKE LIKE
Ad overload!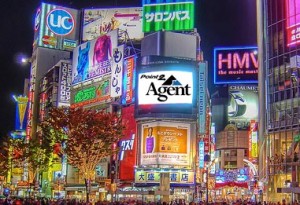 Has the £value of a like just increased…? Interesting that Facebook stock value has risen sharply recently, in preparation for a big announcement, with this change potentially improve Facebook's monetization ability even further.
So let's look at a few of the key benefits/downsides for brands/users in more detail…
Promoted posts
Promoted posts are a proven way of building audience and increasing visibility for competitions, now you can run promoted posts but rather than relying on users clicking through to your page then entering, they can now enter directly from their newsfeed. This means more entries to your competition and bigger numbers on those campaign reports.
On the flipside, Facebook gets higher engagement/click rates on promoted posts, driving up the perceived value and therefore price of its ad products. And of course, seeing a competitor utilizing this technique well could lead you to spending more money to be competitive in response to that.
And if promoted posts annoy you as a user now, ads will only become more prevalent because of this change.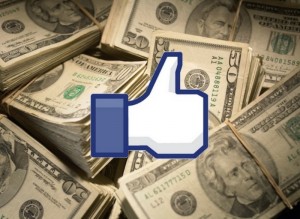 Embedded posts
This one I think is a real winner for brands. Embedded posts were a real breakthrough on their own, but this adds another level. Being able to run a competition on your website via an embedded post allows you to make the most of site traffic but also give your Facebook page a boost with likes and comments feeding directly back to your Facebook page, increasing post engagement and improving your Edgerank presence.
This could also cut down on dev/content time creating the competition on your site… fundamentally it is quicker and cheaper to create and embed a Facebook post than it is to create bespoke content for your site.
Mobile usage
As a user and marketer, this is a real win. Remember when YouTube would only play selected videos on mobile devices? Or even when they wouldn't play on Apple devices due to Flash? Remember how much you hated that? This is a similar situation. In today's web, cross-device/platform compatibility is a no brainer and restrictions can immediately turn off a user.
Again this will ultimately lead to more competition entries and therefore engagement. This is increasingly important as Facebook's mobile usage increases at an exponential rate.
Of course, again Facebook can use this mobile Like data to improve it's mobile ad offering.
Data Capture
This change doesn't mean that apps will become redundant. Quick daily competitions will be perfect for this new format, but big giveaways should still use an app, simply to maximize value via data capture and convey competition messaging in an impactful way.
More entries equals more data capture… if your app is built in the right way with opt-in/out marketing checks etc.
There are certainly some key takeaways for brands here…
Leverage embedded posts to integrate your competitions across your web presence
Leverage promoted posts to get eyes-on and get increased engagement for your posts and page
Still use apps for big competitions to maximize data capture
Be careful of comment spam (stick to entry by Like)
Specifically talk about mobile in your Like-to-enter competition posts, as user education about this change will take time to filter through… make it clear!
By Mark Leech