20 Ways To Better Project Manage Your 'Big Bang' Content Campaigns
The Big Bang Theory > Maths, science, history, unravelling the mystery… all great subject matters for big content marketing pieces!
The Zazzle blog is a place of expertise and insight, looking out into our wider industry from a (hopefully) objective viewpoint. Often we discuss the latest SEO developments or content marketing techniques, but in this post I intend to retreat back behind the scenes and talk about how we manage the delivery of content campaigns, in particular 'big bang' content; the peaks in the flow of our client editorial calendars.
Whilst the mainstay of any content plan is the 'little and often' work, e.g. written content placement and blog posts, to gain real reach and authority we must supplement this foundation work with high impact, large scale projects. These can take much longer to plan and produce, and can be effective over much longer periods of time. It is essential that these pieces are unique and powerful to get the viral effectiveness the client is looking for.
I'm talking about things like interactive infographics, games, big data pieces… Jquery and HTML5-led development pieces and the like.
DISCLAIMER: Before I start, I'd like to make clear that I am not a qualified project manager in terms of Prince II etc. Everything I advise in this post is based on experience, both good and bad! There are lots of posts around with more technical project management tips for content marketing
The Team
As these projects tend to be split into very clear sections, creating the right team for your project can be a smooth process:
–       1. The Creative Minds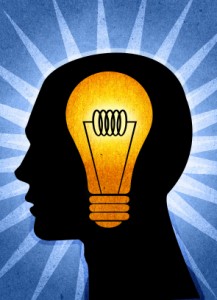 After receiving the brief from the client, get your most creative minds in a room. Leave them there. For a few hours. Maybe give them some coffee now and again.
After this, have them propose their top 5 ideas and remove any you don't think are relevant for the client. It's always best to propose more than one concept, otherwise the client (and your team) can end up barking up the wrong tree and before you know it you're 20% into the project and it's too late.
–       2. The Designer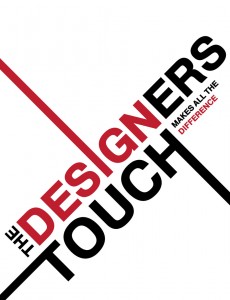 Once the client has agreed on a concept, it's time to build the design brief. The concept chosen will have a massive influence on the designer you choose… Is there animation involved? Questions like this will lead you to the designer with the most relevant skillset.  This is especially important if you have a team of designers at your disposal.
–       3. The Developer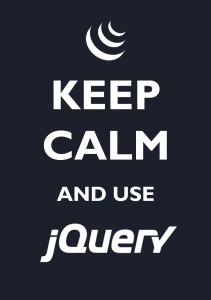 Similarly to your design choice, the developer you choose must have the skillset required. We find that a lot of our interactive pieces demand heavy Jquery and custom CSS usage, so ensure you can call upon someone with that in their arsenal.
–       4. The Outreachers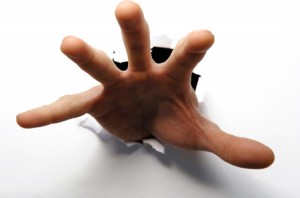 Ensure your outreach team has skill in the relevant vertical for the piece. This part of the team may also include social experts, to execute social amplification campaigns.
The Project Manager
Someone who can appraise and action everything mentioned in this post is simply essential for creating big bang content, as the lines are blurred between design project and web build. Employing web project management practices (requirements, spec, roadmap etc) can be invaluable to a big bang content project, as with the inclusion of development, so many more risks can rear their heads.
A checklist for your big bang project manager:
–       5. Quote accurately and ensure costs and deliverables (e.g. who is responsible for hosting the piece? How many rounds of feedback are allowed?) are agreed before project commences
–       6. Be crystal clear on the measures of success. This will 100% affect the way you execute the project and how time/effort is distributed throughout the roadmap
–       7. Be realistic with your roadmap (the client will always push for less time), but also build in contingency time to accommodate delays or high levels of amends
–       8. Always confirm action points and who is responsible. This is especially important when working with very precise subject matters, e.g. finance, legal etc. It may be that the client is in a better position to execute the research or supply the data. That's cool, as long as it is defined and agreed
–       9. Assess the requirements of the client and choose project tools accordingly (I'll talk more about this in the Client and Tools sections of this post)
–       10. Be adaptable. All the planning in the world cannot prepare you for new ideas, delays and shifts in focus. As long as the spec isn't breached, embrace the changes and be in a position to reprioritise
–       11. Speaking of the spec, never be afraid to reject additions to a project if they go beyond the spec. Scope creep is the PM's nemesis, but it is up to the PM themselves to manage it.
–       12. Sign off everything, and get sign off on everything. Internal and external approval at regular intervals is the only way to ensure all stakeholders are bought in at every stage of the project
–       13. The brief is your best friend. Always refer back to it. A project that doesn't meet the brief is never going to meet the original client requirements
–       14. Big bang content pieces often involve work post-build, i.e. outreach and placement, so ensure this is considered in all stages of your planning
The Client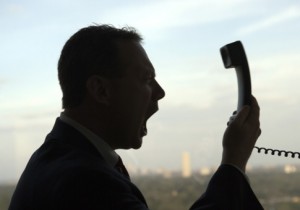 15. The most important piece of the jigsaw, everything you do in this project should be tailored to the client's needs. What is especially important is identifying the type of client you are working with, then tailoring communications to that type.
There are a few articles around, some informative and some more humorous, which define different types of client, but I have listed the most common elements to consider here:
Is the client tech/dev savvy?
What's the client's SEO knowledge level?
Do they prefer to be heavily involved?
Are they happy to stand back and trust in your work?
Do they need constant updates?
Where do SEO, content marketing and social media sit within the client's marketing mix?
Is their business process-driven?
The client's happiness with progress throughout the build will ultimately affect the end result, particularly whether or not your deadline will be met. If the client needs very frequent comms, which usually results in lots of rounds of feedback, then adapting your build plan to this can help you meet those all important end goals.
The Tools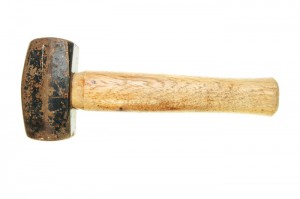 I'm not going to talk about the tools I/we use here at Zazzle, as they might not be relevant for you or your project. Instead I'll talk about the types of tools you may want to consider, including examples.
–       16. Wireframing
Balsamiq

Easily shareable, consistent
–       17. Task management
Podio
Basecamp

Perfect for very structured projects

Trello
–       18. Comms tools
Google+ Hangout

Spot on for multi-stakeholder progress updates, easy to share info during the hangout, plus promotes relationship building via Circle adds with other stakeholders

Skype
Not forgetting face-to-face and over the phone!
–       19. Planning tools
Lucidchart

Great free Chrome app for workflows

Excel/Gdocs

Create simple, clear roadmaps and Gantt charts (although you may decide to choose a more dedicated tool for your Gantts)
Also great for collating data and research in one place for all stakeholders to see and approve
iAcquire's Mike King gives great tool tips in this recent Slideshare deck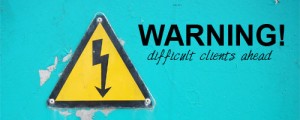 20. With all of the above tools, especially the project tracking examples, the one question you'll need to consider is: do I share in the client? The wrong decision could make or break your project. Base your decision on the client type you're working with. You must manage the stream of work visible to the client and the client type will define how much or how little you should share, and how often.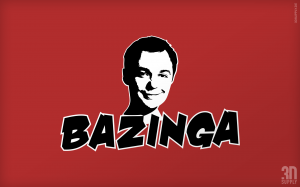 Mark Leech is Operations Manager at Zazzle.